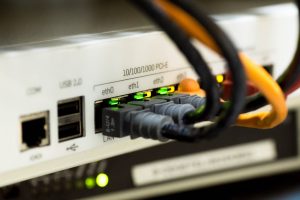 Your business network is going to be a crucial part of your company. A business network will allow you to ensure that employees can communicate with one another, files can be shared and progress can be managed. It also provides you with a way to connect with customers or clients, providing them with the solution that they want. With this in mind, it's important to make sure that your network is hitting the right boxes in your business. There are a few ways to do that and a couple variables that you need to consider. 
Setup The Right Way
Your network does need to be set up the correct way with the right systems in place. If you fail to get the basics right, then you are going to have issues relying on the network to provide the solution that you need. There are various different parts of the setup and structure of a network including structured cabling. When you learn more about this you'll discover how vital it is for a successful network in a business property where everything is connected the right way. 
To get your network set up correctly, you should think about hiring an expert. This is certainly not a DIY job and it should perhaps be one of your top considerations when you first purchase or rent out a business property. It needs to be integrated into the core systems of your business. 
Secure
Your network also needs to be completely secure. You need to make sure that you eliminate or reduce as much as possible the chance of a potential hack on your network that could spell doom for your business. There are a variety of ways that you can do this. Our recommendation would be to start with antivirus software. With antivirus software, you can make sure that you don't need to worry a hack potentially coming in through a virus. This is quite common with malicious software that's hidden in everything from emails to instant messages blowing a hole in your security.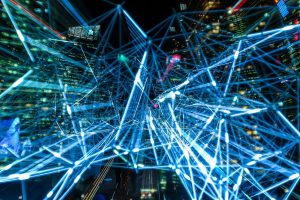 To protect your network and prevent a disaster, you should also make sure that you are hiring an IT management service. They will be able to monitor your network on a regular basis. By doing this, they will make sure that if there is a hack then it is noticed and addressed immediately without delay. You won't have to worry about a hack going unnoticed and causing significant levels of damage before it's dealt with. 
Fast
Lastly, you do need to make sure that your business network is rapid and provides the results you want in your business model. In this day and age, there's really no excuse for a slow network. While there can be differences depending on where your business is located generally, if you pay, you should be able to make sure that files can be transferred instantly. Particularly if your network includes a cloud server. While many businesses are still failing to use cloud technology, you don't want to be one of them. These companies are not competitive in the modern market.