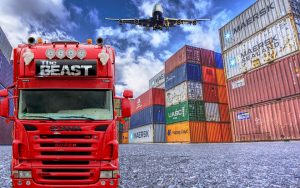 If you have just launched your startup and you are importing goods to sell online, or you are creating your very own bespoke tee shirts for teenagers, the chances are that you are forever worried about getting your product, equipment and materials on time. This is where sound supply chain management comes in. Being a supply chain expert is a lot like project management. You need to craft your supply chain to ensure that you get the best deal for the highest quality materials that you can afford. You need your supply chain to work like a well oiled machine to ensure that you can deliver your product on time and to budget. Take a look at this essential guide to supply chain management.
Keep Stock At A Manageable Level
When you head into your warehouse to collect the materials that will help you manufacture the two hundred tee shirts that have just been ordered, you need to ensure that you have enough stock. To keep costs down, you may ensure that you have enough stock to deliver fifty orders. However, what happens if that incentive drive you launched on social media is a huge success and you are inundated with over a thousand orders? Something has to give. The customer experience will be compromised as you will be playing catch up or you will pay more to your suppliers to get stock delivered quicker. Ensure you have enough stock dependent on market conditions, your incentives and seasonality.
Checking Stock
It's a good idea to have a supplier who you trust to help your business. In volatile economic times, it can be difficult to find a supplier who is able to provide your materials at a constant rate. Yes, their rates might go up, but if they are honest and the goods are top draw, then this could be worth it. Swap to a cheaper supplier at your peril. You could end up with sub par materials and late deliveries which could put your reputation at risk. If you do swap suppliers, it might be worthwhile to get yourself some industry scales from some weighing experts to check the weight of the items that are being delivered. If you order a quarter of a tonne of sugar to make your vegan cupcakes, ensure that you are getting what you pay for.
Distribution
The end of your supply chain is getting your product to the end user. This means designing a wide and varied distribution network to maximize your sales. Wholesale and retail combined will provide you with greater exposure to your product. Get a courier on board to deliver your product to the end user promptly and without damaging your product. Ensure that you can deliver to your network of retail outlets and don't be afraid of using multiple shipping merchants, especially if you are going global.
If you are looking to enhance your supply chain or establish the one you already have, follow this guide and deliver an exceptional customer experience.