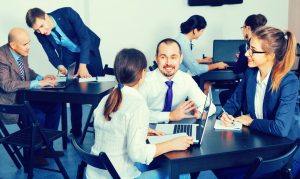 According to the latest reports, 70 percent of the American workforce is disengaged on a daily basis.
That means there's a good possibility that a chunk of your employees are not putting their best foot forward when they show up to work each day.
Have you noticed that your employees are underperforming lately? Are you unsure of how to motivate them to work harder and give their jobs their full effort and attention?
If you're not sure how to improve employee performance at your company, keep reading.
Listed below are some strategies that will help you get your employees engaged and eager to perform their very best.
Get to Know Them
If you want to make sure your employees are performing to their best abilities, you first need to learn more about them.
There are lots of free and low-cost employee assessment tools that will help you get to know your employees better. Consider making use of them before you try to implement any big changes to your office.
The more you know about your employees, their personalities, and their skillsets, the easier it will be for you to assign them to tasks that showcase their strengths and give them opportunities to improve on their weaknesses.
Set Clear Expectations
If you want your employees to perform to their best abilities, you need to make sure they know what's expected of them. If you're not making your expectations clear, how are they supposed to do what you want them to do?
A good way to check and see if your expectations are clear is to ask your employees to repeat them back to you in their own words. If they're unable to do this, that's a sign that you haven't been as clear as you intended to be.
Train Them Properly
In addition to setting clear expectations, you also need to make sure you're giving your employees the tools they need to do their jobs well. This includes providing adequate and ongoing training for their specific position.
Many employers assume that one training session is sufficient to teach their employees everything they need to know about their job. That's rarely the case, though.
Hold regular training sessions, send out weekly newsletters, or make yourself available to answer questions on a consistent basis. All of these practices help you ensure your employees know what's expected of them and have opportunities to continue learning and improving.
Get Rid of Unnecessary Tasks
Make an effort to eliminate unnecessary tasks from your employees' workload. Try not to weigh them down with minutiae that won't help them (or the company) grow and improve.
For example, do you require your employees to write weekly reports that never actually get read by their supervisor?
If so, what's the point of doing those reports? If nothing happens with them, they're just busy work that keeps your employees from getting better at the important aspects of their job.
Get rid of unnecessary tasks like this and you'll surely see productivity and performance improvements.
Hold Regular Performance Reviews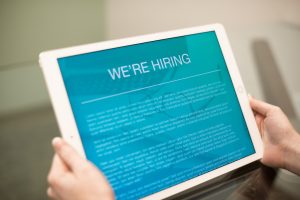 Employees tend to perform better when they know their performance will be reviewed on a regular basis.
Hold performance reviews at regular intervals throughout the year so you can check in with your employees and see how they're doing.
Some employers do quarterly reviews, while others hold them annually or semi-annually. The number of times you hold the reviews doesn't matter too much; just make sure you're consistent with them.
Focus on Goal Setting
During your performance reviews, don't just tell your employees what they're doing wrong. Work with them to set goals and figure out how they can fix the problem.
When you're setting goals with your employees, make sure they're clear, attainable, and measurable. Vague goals like "get better at sales" aren't very helpful and won't yield good results for the employee or your company.
Ask for (and Accept) Feedback
During your performance reviews, be sure to ask for feedback from your employees, too. Ask them what problems they're experiencing and what you can do to fix them.
Be gracious when receiving this feedback — don't get defensive or try to dismiss their problems.
The goal is for your employees to feel comfortable providing feedback, and they won't feel comfortable or be willing to give information if they think that you're not going to take it seriously.
Be Flexible
If you want employee performance to get better, you might need to rethink the way you structure your office.
Maybe your employees would do better work if they were able to work from home a few times per week. Or, maybe you have some employees who would work better if they were allowed to come in later in the day instead of sticking to the traditional 9-5 schedule.
Remember, all of your employees are different. Being flexible lets you celebrate those differences.
Improve Morale
Look for ways to improve morale around the office, too.
Try holding regular contests to keep everyone motivated and engaged. Consider putting together incentive programs, too, that will encourage employees to do their best work.
Employee wellness programs are also great for keeping your workers happy and healthy.
Show Gratitude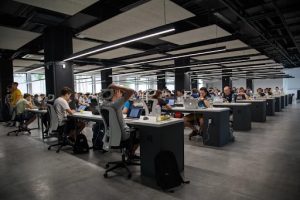 Finally, remember to let your employees know that you appreciate them.
A simple "thank you for your hard work" goes a long way for a lot of people.
Try showing gratitude in different ways, too. For example, you could leave a handwritten note on an employee's desk or spotlight them in the company newsletter.
Learn More Ways to Improve Employee Performance
As you can see, there are many different strategies you can implement if you're looking to improve employee performance and increase employee engagement rates.
Once you start putting these practices into place, you'll surely start to see improvements throughout your company.
Do you want to learn other ways to run your business better?
Whether you're a new entrepreneur or have been in the business world for decades, there are always different steps you can take to improve.
Check out the Business section of our site today to learn more.