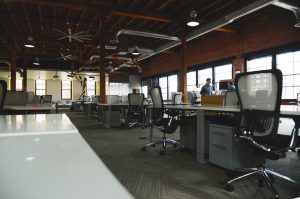 When we think of an informal office, what do we consider? Well, we can often imagine how Google set up their engineer and programmer divisions. In order to encourage ideas, they often design their offices with a range of extremely wacky elements. It's not uncommon to find fireman's poles providing an alternate route to a lower floor. A large sweets and catering area is there in order to satiate any hunger necessary, and they offer a range of differently flavored imported coffees. On top of that, they have bean bags, pod chairs, and other constructions such as large almost play-house structures there in an attempt to spur lateral thinking.
Of course, this might not be appropriate for your firm, nor an investment you would like to make. However, there is a comfortable and easy path to walk between professionalism and being informal, between affording a light atmosphere and ensuring work still gets done. As with influencing most design elements, a strong purpose and set of tastes can often see you right.
Oh, and also, a little worthwhile advice:
Use Modern Yet Minimal Furniture
Keeping the furniture a little less pretentious but also well designed can be a massive bonus for most offices. We would recommend services such as Apex Furniture, as they often have a range to choose from and also experience in dealing with domestic and commercial properties. On top of this, working with one supplier can help you keep a consistent theme throughout your office, giving you the chance of simply applying good decors, even if you might have practicality as a normal common standard.
Utilize Art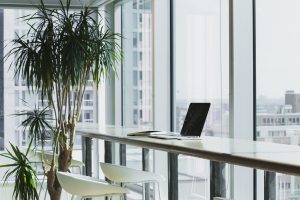 Wall art, such as a business mural, can brighten the place up without having to purchase bean bags or cut a hole for a fireman's pole. You may have an abstract piece depicting the rise of your company and those who have helped it thrive, or potentially the brewing process for one of your products, or even beautiful and uplifting sentiments designed to keep the office happy and connected to one another in a social sense. Art can help any office become a little more informal, as we wouldn't expect it somewhere such as a law firm. However, it can make a real impact, provided it is tastefully applied.
Open-Plan
More and more offices are opting for an open-plan design, as cubicles are only usually worthwhile when utmost privacy must be ensured, such as in a call center. It's important for your staff to be able to communicate, and also for them to be given the chance to do so. Do not fret if phones are open and being used, or if staff are sharing a friendly joke while working. Provided everything is kept professional, you are sure to help foster positive relationships within your office in this manner, and that can be very important.
With these tips, you are certain to design an informal office that is never 'too lax' for comfort.