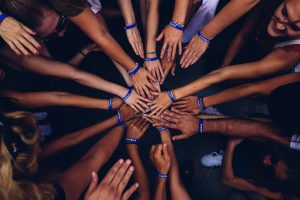 Every good business leader knows that you should always celebrate your victorious, small and big. Shining a light on the positive aspects of business not only creates a positive culture but also helps employees connect and create stronger personal connections with each other. That, in turn, will promote teamwork and understanding, which is good for the company bottom line.
Create A Culture
This could mean the occasional company hosted dinner, drinks and/or BBQ, but you could also splash out. And maybe from time to time you should, wowing your employees with something truly memorable. Here are some ideas of what you could do, and no, there won't be any escape room suggestions!
The Best Idea
Maybe the best idea for a company event is something to do with physical exercise. There is nothing more team building than getting your employees to compete in team sports. Organize a myriad of sporting events for your employees to partake in, maybe even splitting people, so you have mixed teams of different departments. Think Olympic company games. This could be the stuff where Ned the accountant builds a reputation as that guy that can throw a javelin like a Greek god. It could be the stuff of legends. A bit of competitive sport and team building can do wonders, and it's healthy too!
But maybe healthy is not what you are after, and you want a boozier setting for some employee socializing time. How about renting out a yacht and go on a company outing on the high seas? You can have booze, food, gambling and much more lawless fun. Just make sure that employees' hand in cameras and phones so no evidence will exist that can be used in office blackmail situations.
Align With The Culture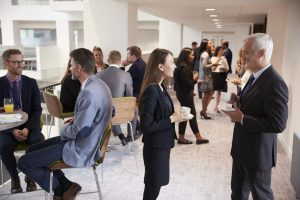 Maybe a boozy company cruise is not fitting with your own preference or your company's image. What about organizing a volunteering day? Your company employees could go out in the local community and help where needed. This could be helping at the local shelter, spending time with the elderly, cleaning the streets, raising money for a good cause, giving blood and much more. Doing something like that will not only be beneficial to the local community, it will also enhance your company's reputation. It's win-win!
Create A Little Healthy Competition
Speaking of winning, why not a straight up company competition? Think treasure hunt, a singing contest or even a soapbox derby? Having your employees preparing and practicing for an event means that there is this element of anticipation well before the day of the event. You can get people excited in the run-up to it, and it will allow your employees to showcase something to their colleagues that they wouldn't have done otherwise!
And you know what, if all those suggestions were just a bit over the top, you might just do a company BBQ. One suggestion though, do it in the evening when it is darker and get a company like TLC Creative Technology run a dancing drone show. Best of both worlds, the good old' traditional BBQ with an extra sprinkle of magic.