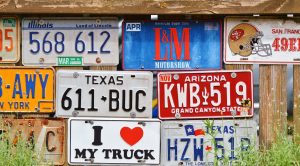 Owning a truck driving business can be hard work, so you need to be prepared to put in the time and effort it takes to maintain this. But, if you are going to start and run your own truck driving business, you need to consider everything from finances to permits, and that is what we are going to be looking at in this article. There is a whole range of considerations that you need to have thought of, and we have written this list to help you out by telling you what they are. Once you have come up with solutions to everything on this list, your business is going to be good to go in the best possible condition. So, what are these considerations, and why are they important?
All The Correct Licences And Permits
The first thing that we are going to look at is making sure that you have all of the correct licenses and permits to operate the business. It is often the case that a business owner has not conducted thorough research into the industry, and does not know what is needed to operate on the right side of the law. However, if you don't do this, then you could be risking your entire business getting shut down for illegal operations. So, how do you find out what you need to operate legally?
You can either go down to your local council to find out what you are going to need. They will be able to give you all the forms that you need to complete in order to get all of your permits. Or, you can look it up online, the only issue here is that you need to ensure you are looking at the legislation for your area as it does vary, sometimes quite dramatically and you can get yourself in a bit of trouble. You cannot say that you didn't know if you get caught out, or say that you thought this was the permit you needed because this is not a valid excuse in the eyes of the law. You need to be extremely careful when it comes to licenses and permits and ensuring that you have the correct ones. 
Insurance
The next thing that we are going to look at is having the correct insurance to cover any possible situation. For example, what happens if a semi-truck is involved in an accident? You don't want to be paying massive amounts of money when this is not necessary, which is why you need to ensure that you are covered. But, don't think that this is enough because you are also going to need a variety of other insurance policies to cover you as well. Because you are a business, you want to have all of the general business coverage that others on the market have, while including special policies for the fleet itself. This is the best way to keep your company safe and protected from harm.
The Right Fleet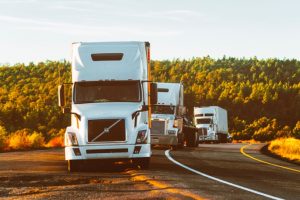 Your fleet is going to be important, and taking the time to do your research is going to prove extremely helpful. Think about what the goal of your business is, what you need your fleet for, the kinds of jobs that will be completed in them and take all of this into consideration when you are purchasing trucks. Something else that you need to think about is the money that you are spending on the fleet because if it is too expensive, then it is going to be a long time before you are seeing any kind of profit. 
Something else to consider is how many miles per gallon the trucks can complete and all the specifications that are relevant. If you don't know much about the mechanics of the trucks, then we suggest that you consult someone who does. Bring someone on board who knows all about this to ensure that you are getting the very best for your company. 
An Excellent Team
If you don't have the right team, it doesn't really matter how much effort you put into the business as it is going to collapse anyway. As such, when it comes to conducting interviews to hire your workforce, you need to make sure that the interview process is difficult. You only want people who are going to give 110% to the company and providing the best possible service to your clients. At the end of the day, your employees are going to be the backbone of your business, and if they are not giving their all, your company is ultimately going to fall. If your clients feel as though they are not getting a good service, they are going to look elsewhere to another company to provide it for them. You don't want this, and your company can't afford this, which is why it is so important to hire a good team.
Funding In Place

Have you considered whether you have the correct funding in place for your business? You need to buy a fleet, you need to pay your employees, and there are many other expenses that come with running a business which is going to add up to, well, a lot. If you are funding the business out of your own pocket and you know that you can afford this, there is no issue. But, if you are relying on the funds of an investor, you need to ensure that they are willing to give everything that is necessary. Or, if you don't currently have an investor, then you need to think about getting one as soon as possible. One thing that you can try to do this is to take your business to a trade show as there are always people here looking for new business ideas to fund.
We hope that you have found this article helpful and will think about the things that we have mentioned above. Once you have solutions to all of these considerations, your truck driving business will be good to go without a problem!

Latest posts by The Saving Gal
(see all)