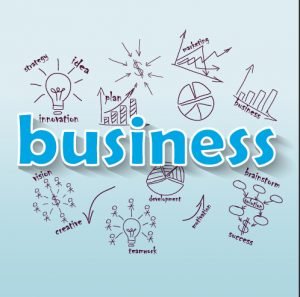 Many people wishing to start a business have limited resources. Getting a bank loan is typically difficult because the business contains zero equity and lending is a major risk for the shareholders of the bank. Even businesses with investors may not be able to purchase new or used equipment.
Similarities of New and Used
The reason potential owners cannot get the funding even for used equipment is the multiple similarities the process has to making a new purchase. Both include monthly payments to the lender. Operational and maintenance costs are incurred with new and used pieces, with the cost being higher when the purchase is for used equipment.
Frequent repairs and more complicated ones are to be expected with used equipment. The original price was lower than new but over time the costs often equal out. The fuel cost will be higher with used equipment because many older models were not as fuel efficient as new models. Depreciation is a factor in both types of purchase making resale value significantly lower than market value.
Leasing
There are advantages to leasing equipment even though a monthly payment still exists. Owners can try out the performance of different models and manufacturers when it is time to sign a new lease agreement. Payments are considered a business expense and are tax deductible.
The drawback is that leased items do not add to the business assets. They cannot be used to build equity for lending purposes. This is also a disadvantage when appealing to new investors and providing returns for current ones.
Acquiring Equipment at Auction
Starting a new business with equipment, machinery, attachments and light to heavy-duty trucks is much less expensive when purchased via an auction. Pricing is at or below fair market value and access to needed components is vast. On-site auctions are ideal for local opportunities, but the equipment tends to be limited.
In order to build up the items required to get the business up and running, local on-site auctions will not be enough. Today, modern methods of online auctions allow owners to buy equipment and machinery without leaving their businesses for a few days or paying travel costs to bid in person. Travel costs are non-existent, time is not wasted, and the equipment is yours outright.
Options at Auction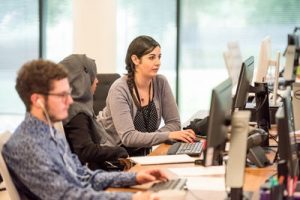 Business owners registered with the auction house will have a chance to participate in a pre-auction process. There is more control over cost because items are offered at fair market value. A dedicated sales department will assist owners in buying equipment and arranging to have the purchase transported.
Those who prefer to bid online can do so easily. There is no reserve, the process is cost-efficient, and targeted marketing ensures no one interested in a specific type of equipment will be left out of the opportunity. Potential business owners can get full details from Equify Auctions.
A third way to access auctioned items is through an option to buy pieces instead of bidding on them. A full description is provided along with pictures, the serial and stock number and the sale price. The process is simple and straightforward.
There is no waiting for the auction to start, no fear about being overbid, and no pressure to keep raising your bid. Stress-free acquisition is perfect for the new business owner. There will be many other aspects of starting a business to stress over.
Flexibility
Ownership of equipment and other assets offers the highest level of flexibility in terms of usage. Operators using the same pieces day after day will be familiar with how the equipment performs which increases productivity. Owners can predict the time frame of any project with accuracy using owned equipment opposed to that which is leased or rented.
The Evolution of the Auction
High quality and reliable assets were not always obtained through the auction process. Unless owners were local, they would not know about an auction, never mind going to inspect the equipment. Traveling to bid at auctions was the only way to take advantage of the low prices. Expensive and time-consuming, many owners found the travel a waste just to possibly get equipment.
The mentality exhibited by sellers at auction was buyer beware as equipment and machinery was sold on an as is basis. Bidders were not sure if the items would operate for a week, a month, or a few years. There was no transparency regarding the condition of items being auctioned off.
In the last decade, methods of presenting items at auction have changed to encourage online bidding. Conducting an online auction opens the bidding to anyone anywhere in the world. Information is now extensive to encourage confidence in bidders since they cannot personally inspect the piece in which they are interested.
Pricing
At first, online auctions resulted in lower returns for the seller. Bidders started low because they were unsure of what they were bidding on. Pricing has normalized because sellers and buyers recognize online auctions as a win-win situation. Sellers get higher returns and buyers get equipment at fair market value.
Global participation has also contributed to the new balance seen in the process. The more people interested in equipment, the higher the bidding becomes. Transporting and shipping items purchased at auction does not take away from the savings enjoyed by bidding.
Methods of international payment online are drastically improved in safety and confidentiality when compared to payment options ten years ago. Technology and new platforms designed for online bidding and payment have eliminated old issues regarding payment risks over the internet.
Starting a business with auctioned assets with cheaper without the compromise associated with a reduced price. People using their personal savings to begin their own business will find those dollars stretch far when saving massive amounts of money on essential items. Buying at auction provides the benefits of ownership despite not being able to get a loan from a traditional lender due to no credit in the name of the business.
Participating in online auctions means acquiring everything needed without traveling all over the globe. One piece of equipment may be found at one auction while machinery can be found at another one. Register at an established auction house to bid with confidence.

Latest posts by The Saving Gal
(see all)