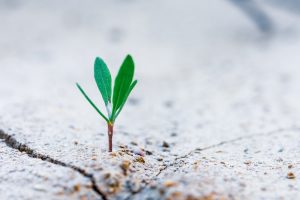 When starting a business, many people have dreams of going global. Even if you don't always intend to grow your business larger than it is to start, there's still a little voice in your head urging you to go for it. However, it's not as simple as taking on more clients and moving to a big shiny office downtown. 
Some expect that the bigger the business grows, the better off they will be. This isn't always the case, though. While growth can ease your workload and lower business costs while giving you wider recognition, there are also cases against growth that you must consider. 
If your business feels on the cusp of growing too big for you to handle, you should take a step back and consider whether it is right for you, at least right now. This guide should help you make a decision which is the best direction for you. 
The Case For
If you've always dreamed of running a big business with wide recognition and hope to be a leader in your industry, then it's likely you don't need much convincing about why growth is a good idea. If you're still on the fence, though, here are some things to consider for why growth is the right move. 
Wider Recognition
Without recognition, your business won't survive anyway, so building your company into something larger will bring the awareness you need. Through this, you'll be able to attract new and more lucrative clients and become a brand. 
With this, more significant networking opportunities open up to you. It gives you the chance to work with peers in your industry, and you'll be seen as an equal and not just somebody hoping to make a quick buck here and there. Through this, they can provide advice and maybe even offer investment opportunities. 
Spreading the Load
In your current situation, you are likely doing all the work yourself. This includes everything from meeting with clients to working out the best marketing strategy to making sure that your invoices and taxes are all above board. 
While it's nice to be in control of everything, it's also easy to do too much and wear yourself down. Growing your business allows you to bring in extra bodies to help with the general day-to-day of running your company and also will enable you to outsource the smaller jobs to dedicated firms. Doing this will give you the time to focus your energy on growing the business further instead of being bogged down in the technical stuff. 
Lower Business Costs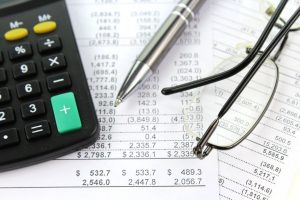 As a large business, you can reduce the costs of furniture, email accounts, and even pens and pencils by buying wholesale. If you're running the business solo, it's not economically sound to buy in bulk, as you're the only one using anything. However, as the company grows, you'll need to consider investing in more equipment. 
The Case Against
While there are plenty of reasons to test your business acumen and try to hit the big time, it's not something that every business owner wants to do. 
Extra Funding
If you're itching to go big as soon as possible, you may need to take out a business loan to give you a small push for extra funding before you decide to move up from a bedroom business to something much bigger. 
However, this extra funding is not always easy to obtain. Lenders will need to see your projected growth and then decide if it will be beneficial for them to release the money to you. To ensure you are a great candidate for a loan, you'll need to work hard to analyze your chosen market and ensure you have a plan for the next five years with proof you can deliver on your promise of paying back your loan in the allotted time. 
A New Workspace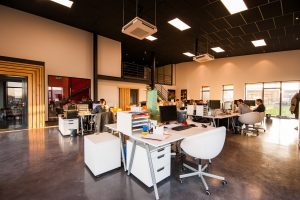 With growth comes the need for a larger workspace, especially if you're working out of your living room or spare bedroom. You can't expect new employees to come to your house every day and find a free spot to work from, so finding a new workspace is essential.
It's refreshing and makes you feel more professional, but it's not as simple as picking any place around town. It must be easily accessible for both employees and clients, but also affordable. 
Many people dream of building their business from a twenty-second-floor office downtown. Still, as this is prime real estate for many companies, you'll have stiff competition, especially from established and wealthier businesses. 
Loosening the Reins
If you're just a bit of a control freak, then the idea of loosening the reins and letting others take control of certain aspects of the business might not sit well with you. While you're still in control of most parts of the company, there will be times where you need to task others with meeting with clients, hiring new employees, and selecting marketing strategies. 
Should your business get so large that you end up with shareholders, you'll also need to answer for them. This can be a risk, as you'll need to prove to them that the business is moving in the right direction, otherwise lose investment and value. 
This loss of control can shift the focus of your company away from your initial dream and could end with you making allowances and compromises that you do not feel comfortable with. You don't even need to be a control freak to have this affect you, and anyone who considers their enterprise special will struggle to adapt to the shift in expectations. 
Stick or Twist?
When it comes down to it, the future of your business is your decision to make and yours alone. If you are comfortable in your current situation and can live comfortably with it as a side hustle or small but successful venture, then there's no need to try risking everything just for the chance to make more money. 
Conversely, if you have always believed your company can be more than a little enterprise running out of your spare bedroom, then taking the leap and testing yourself in the harsh but often rewarding world of big business management could prove more fruitful than staying put.