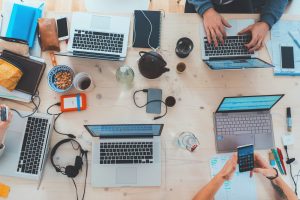 The modern world is so often tempered through technology that it's easy to forget that it's there. Social media has quite literally changed the way we think and communicate; smartphones have put the world into our pockets and let's not even discuss the massive repercussions of the invention of the internet.
But you know all this. You know that technology is everywhere but have you considered how it impacts your business?
There is a strong argument to say that all businesses are essentially tech companies now. You might be selling all kinds of other products or services but ultimately, you will have a website, you will have a social media presence and you will likely have a digital system tracking your progress.
So how can you make the most of your tech?
Sort Out Your Security
If you are going to embrace tech, you first need to know how to protect what you have. A secure virtual data room is a great way to ensure that your assets remain safe and, as a bonus, will improve your efficiency and ROI too. Keeping all your information in one safe place is a good option for businesses of all sizes.
You should also think about the security of your website. Businesses that rely on their websites need to make sure that it is operational all the time to maximize results. Make sure that your website is protected by a strong password and do install security software too.  
Get Bespoke Tech Solutions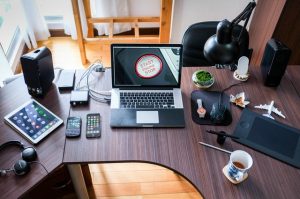 There is a lot of jargon in the tech world and 'bespoke solutions' pop up frequently. All this means is that someone will develop some software that does what you want it to do. This might be a program to help you track data or it could be a way to automate some of your processes (such as taking bookings) to reduce the pressure on your staff.
Investing in technology like this is always a good idea but do be aware that bespoke solutions can be very expensive. Before you commission any software, do have a look around to see if there is a ready-made option that could be suitable for you. Many software providers will even help you add your own branding.
Work Digital Business Opportunities
The digital world is vast and learning how to work it to your advantage is really important – especially for young businesses. There are all sorts of digital marketing strategies you might like to try and a lot of different ways to grow your business organically too. A social media presence is often a great way to connect with potential customers and most profiles are free.
Connecting with people in the digital world means that you won't be held back by your physical location. Many people now offer their services online only so though they are working in their pajamas on the sofa, they are able to connect with people around the world. The more opportunities you are open to online, the more chances you give your business to flourish.