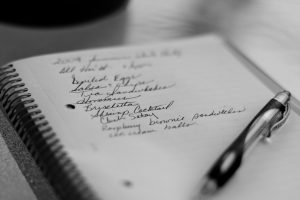 Financial stability is a must-have for any business. Without this, there's no chance of weathering the monetary storms which come to any company's door at some stage. The trouble is that stability and money don't always come hand in hand from a business sense. The scales are tipped right from the start when you need to spend a lot without seeing much return. From that point forward, pulling a profit is a game of playing catch up, and it's often a pretty tight call.

Sadly, we can't change the nature of business. There's no magic solution which could save you spending anything. But, there are a few expensive items you could probably knock off that early shopping list. By cutting these, you'll be able to pull a profit much sooner. It's not guaranteed stability, but it does make it much less likely that you'll fail due to financial issues. Keep on reading, then, to find out what you don't need to buy to get started.
Office equipment
Office equipment is, by far, one of the most significant expenses any new business faces. That's because there's so damn much of it. When you need to buy desks and high-end computers for a whole office of staff, the amount soon adds up. Even if you're only a team of five, you're looking at significant expense. And, that's before you've included the $83 of office supplies each month outlined on smallbusiness.chron.com. If you aren't careful, your office could bankrupt you. Luckily, you can scrap this straight off your list by turning to remote work. Remote workers buy their own desks and supplies. In most cases, they even use their personal computers. So, you might want to embrace this new way of working and give your bank account a much-needed rest.
Manufacturing machines

The cost of office equipment is nothing compared to manufacturing machines. These can come with price tags so hefty that it could be two or more years until you pull back that profit. That's not something many business owners can withstand, and you don't have to. Scrap this addition off your list by turning to companies who already have the machines you need. By turning to a company like www.laserlight.com, you could gain access to top-end machines for a fraction of the price you would pay otherwise. You could even choose to rent instead of buy. That would get rid of what would otherwise be the most expensive item on your shopping list.

Marketing campaigns
In fairness, you can't drop marketing from your budget altogether, especially to start. But, you might not need to spend as much money here as you think. Social media and online capabilities now mean that it's possible to make a name for yourself for free. While you may still want to dedicate some budget to traditional marketing, then, you can still save big.
As soon as you get rid of these expenses, you'll find you've bought everything you need, without facing any unbearable expenses at all.