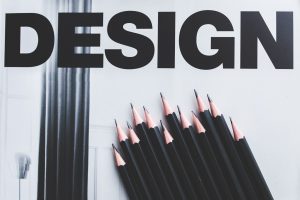 Brand awareness is an important part of growing any business, but apart from traditional advertising what can you do to make sure your company is the first to come to mind and the one on everybody's lips? Here are 6 ways you can do just that. 
Take to, and be active on, social media
Social media platforms such as Facebook, Instagram, LinkedIn, Snapchat and Twitter are a great way to promote your company, your values and your brand free of charge. Start by building social media profiles on the channels that are most likely to be used by your target audience, be sure to fill in the bio sections and upload the correct images to complete your profile. To build brand awareness and grow your following using social media you need to make sure that you stay active, which means posting and interacting with other users at least a couple of times every day. Check out some brands who are known for their social media presence such as Starbucks and Chanel for some inspiration.
Invest in branded materials
Small corporate gifts are a great way to thank your customers and build brand awareness at the same time. Many companies choose to start by branding pens as these can be purchased very cheaply, however, the more creative you can be with your branded materials the better, for example, if you were a sports company you could choose to promote your brand on custom sports bottles or if you were a fashion brand you may choose to gift a custom tote shopping bag. Although these branded gifts want to remain relatively cheap don't scrimp too much as cheap and tacky promotional materials can have the reverse effect and cause your brand to be associated with poor quality.

Begin content marketing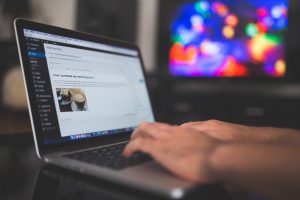 Content marketing is nothing new but remains one of the most effective ways to gain organic traffic, become known as a thought leader and build your brand awareness. Most companies choose to build their content marketing strategy around their blog, producing relevant quality content that will appeal to their target audience and then sharing these posts across social media. For content marketing to work you need to try and be consistent by producing regular content, this content must also always be delivering something of value to your readers and shouldn't sway too far from your core brand message.
Sponsor an event
Sponsorship is another great way for you to grow your brand awareness and will gain you valuable face-to-face time with your target audience. Be sure to sponsor an event or award etc that is relevant to your target market and is consistent with your brand message. A great place to start is by offering to sponsor a keynote theater at an exhibition or by sponsoring an award category at an industry-specific awards ceremony. The event itself is only the beginning of the brand awareness that sponsorship can bring, be sure to share plenty of images of your sponsored event on social media and collaborate with the event organizers to issue a press release.

Hold a competition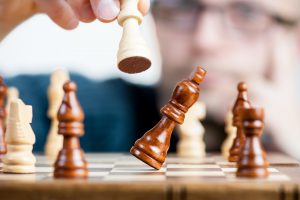 People love receiving something for nothing and competitions are one of the most hotly shared and interacted with pieces of content on social media. If you sell a product then a great way to build your brand awareness is by hosting a competition to win some for free. If your audience isn't very large then a way to grow it is to collaborate with other brands and do a collective giveaway, offering a couple of each of your different products as one prize, this not only increases the value of the prize making it more appealing for people to enter, but also puts your product in front of a wider audience.

Exhibit at an exhibition 
Exhibitions can be a very effective way to put yourself in front of hundreds of people from your target audience. There are literally thousands of exhibitions held every year and they are held across the world, whether you are B2B or B2C there will be an exhibition dedicated to your product, industry, sector or market. However, exhibitions can be expensive, with some costing many thousands to exhibit at, which means if you are going to make exhibitions a part of your marketing strategy you will need to plan them carefully to ensure you receive a return on your investment. Before you start attending exhibitions ensure you have a clear brand message and a selection of effective brand materials such as leaflets or brochures for people to take away with them.