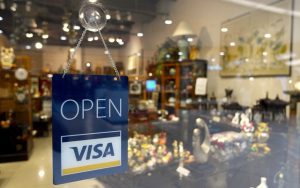 The numbers don't make for good reading for bricks and mortar stores. 77% of customers have bought and continue to purchase goods online. 54% of millennials make their purchase online rather than in the store. In 20 years' time, eCommerce platforms are expected to facilitate 95% of all purchases. Looking at these figures might send a shiver down your spine if you own a physical store.
The truth is though that lots of B&M shops are thriving. After all, only 20% of transactions occur online in 2018. The number is set to grow, but that still means the high street has the majority. Times might be a changing, yet this doesn't have to be a bad thing for businesses. It might be the revolution you need to thrive and flourish in a new world.
As long as you understand the basic truths of the industry, there is nothing that will hold you back. These are the features of bricks and mortar stores that can't be denied. Ignore these at your peril.
Online Isn't The Enemy
Because eCommerce is taking over your market share, it's tempting to see it as a rival. Only competitors absorb the opposition without a care in the world. While that's usually the case, this is different as the internet can help you as much as new startups. With a website and a solid digital presence, it's easier than ever to raise awareness of the brand and increase traffic to the site.
How does this help the store? By using strategic promotions, it can boost the number of people that walk through the door on a daily basis. For example, a user is browsing the site and sees a product they love. They can either buy it online at full price or go into the shop where there are sales and bag a bargain. For most people, driving into town for 50% off is a no-brainer.
The website Casual Living explains the other options at your disposal if you need inspiration. Check it out to understand how to use a website to boost your in-store sales.
Customers Want Memorable
After driving twenty-minutes into the city center and finding a place to park, no one wants to be underwhelmed. It's a waste of time and energy, two things the average consumer doesn't have much to throw down the drain. When the experience isn't memorable for the right reasons, there is a slim chance of them becoming a loyal customer. It's easier to shop online.
Subtlety is the key because the average person doesn't like the in-your-face approach. They'd rather browse at their leisure and then ask for assistance if it's necessary. With this in mind, think about using a tactic such as scent marketing. This is where the aromas in the store trigger positive emotions. A humble smile on their face is enough to equate the brand with an enjoyable experience, encouraging them to make a purchase.
Of course, gimmicks are unavoidable at certain times of the year. Halloween is around the corner and it's important to get into the spirit so you don't appear boring.
And They Will React If They Don't Get It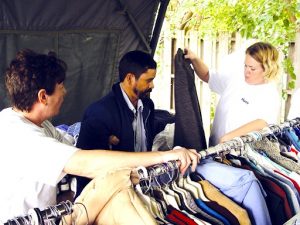 Gone are the days when shoppers would happily accept anything a store clerk would say. Nowadays, customers are entitled and will act out if they don't get what they want. It's not uncommon to go into a shop and see an individual arguing with a manager about the level of customer service.
The reason this is important is that of reputation. Thanks to the internet, it's easier than ever to leave a bad review and trash an establishment. Considering Inc reckons 84% of shoppers trust testimonials, the last thing a business needs is a disgruntled Trip Advisor post. The second thing to think about is a lawsuit. The Blumenshine Law Group deals in corporate negligence and believes people are ready to sue if they get the chance.
It might be a falling object from a high shelf or a wet floor; either way, they won't hold back. As well as the hit to your rep, there is the financial impact to consider. It's cheaper to maintain a high level of service and keep them onside.
Morals Count Double
Not taking a stand is a cowardly thing to do; at least it is in the eyes of a modern consumer. Once upon a time, the lines between politics and consumerism were muddied. If anything, there was a line in the sand which said there's no reason to mix the two. Today, you have to take a stand and speak up about issues to convince your base.
And, it's not enough to talk the talk; you've got to walk the walk. This means greening the supply chain so that the environment isn't harmed. It includes helping the local community and economy to grow and prosper. It involves taking a core issue such as homelessness and pitching in.
Shoppers, especially millennials, who think their brands of choice are part of the problem will bounce ASAP. It doesn't matter how long they've been a loyal customer because their morals come first. Stores have to be seen and heard in today's society.
The Future Is Yours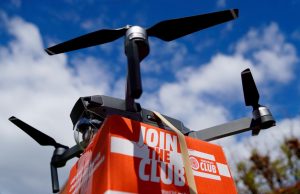 There is no way to tell what is going to happen in the future, but there are indicators. At the moment, they point to a resurgence in physical stores and their fortunes. Why? It's mainly down to the rise in technology and how it will make the customer experience efficient.
Think about drone deliveries. Within 2 hours, a flying machine will be able to deliver a package to your front door. Although this seems to suit eCommerce sites, the likes of Bonobos are working it to their advantage. By creating a store where the customer leaves with nothing, they can get a piece of the action.
After all, who wants to carry dozens of bags with them around the mall?
The worm might be turning for bricks and mortar stores at the minute, but that isn't a bad thing. The ones which adapt and evolve will survive and prosper in the not-too-distant future.