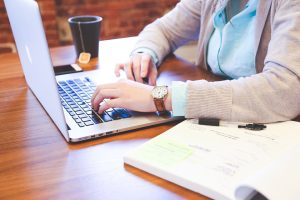 If you have a home-based business, or want to ditch the regular day job to do just that, then knowing how to run things efficiently is the way to go. Then you can make sure that you're not wasting your time, as well as getting more for your money and your time. When you work from home it can be hard to switch off from home and work life, so being able to make sure that you can work more efficiently is so important. So here are some things that you can do to make sure that you are doing just that, as well as helping you to get more customers and boost your business.
Stay Organized
Making sure that you are organized really is key to working at home. You need to be organized in your home life, as well as in your work life for things to go well. And when you can be organized, you will know what you are doing and when, in both home and work life. You will get orders out on time, invoices sent, and it will just generally help your business to keep growing. Starting with a monthly planner, and then a daily planner, will help you to get your plans in place.
Branch Out Locally
If you have a business where you sell things online, that you either buy in bulk or create yourself, then have you thought about branching out locally too? Local craft fairs, stalls, and events are all great ways to boost your business, and give you something online as well as offline. And getting to know local people can help you to create a loyal customer base and keep things like postage costs down. It is also helpful if you have something like a payment app or mobile card readers, as that can help you to be able to buy from you; when you are cash only at stalls it can restrict what people can buy and what they can spend.
Plan Working Hours
Being able to work from a home based business can bring with it so many benefits, one of which is the flexible hours. And while this can be helpful on days when you have appointments or meetings, it still helps to have some set hours that you want to work. This is a good idea simply because it helps you to work at the times that you are most effective. Some people really won't function well on an evening, so they should be doing their work in the mornings. Others will be fine, so can work around other things if needed. So find out when you work best, and then you can go from there and set your working hours. Of course, it is flexible, but having a rough plan each day helps productivity.
Prioritize
On a similar note to the above point, being able to prioritize your work is really key to business success. There are some elements to business that are really dull or repetitive, but they need to be done. So don't put them off for the more enjoyable or easier things; decide each day or week what you need to achieve by the end of it, and then prioritize your work in that way.