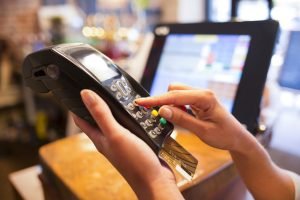 Because of transaction fees and equipment costs, it's easier for many businesses to be cash only. The downside to this is that they lose out on a lot business. To correct this, we're going to show you the best way to accept credit payments at your business.
It's pretty difficult to make money with your business if you can't accept credit card payments.
But if you're new to the world of entrepreneurship, you probably don't know what you need to do to accept payments from a credit card.
Luckily, accepting credit card payments is not that difficult and there are many ways to do so.
In fact, if you keep reading, you'll learn exactly what these options are. You'll also learn how to decide which option is best for you so that you don't lose a lot of money on fees and other associated costs.
Let's begin!
Online Vs. Offline
Before we dive into the various options, it's important we make the distinction between online payments and offline payments.
If you're looking to accept credit card payments offline, you may need some kind of hardware, that allows you to do this. We will look at payment options later, that provide the hardware you will need.
On the other hand, if you're accepting credit card payments online, you generally don't need such hardware.
PayPal

The first option is PayPal. This is likely a platform many of your potential customers have used in the past.
This is a good thing because it means that a lot of people trust the PayPal platform. When they're told that they can make a payment via PayPal, they do not feel as though they're going to run into any issues related to fraud.
If you want to accept credit card payments with PayPal you will need to sign up for a business account. When doing this make sure you enter in information that relates directly to your business. If you enter in personal information, rather than business information, it can take a while to rectify your account details.
One of the good things about PayPal is that it allows you to accept payments using a smartphone or tablet. There is an app provided by PayPal which makes this functionality possible. This is helpful if you are accepting payments, offline, within a physical location.
PayPal fees tend to vary on many factors. Generally, you will find the fees are around 1.9%-3.4% of the transaction, plus 0.20c. If you want to accept payments using a virtual terminal there is an extra fee.
It's also worth mentioning that PayPal is not always a good idea if you're handling a large volume of transactions. Sometimes PayPal can put a freeze on your account. This can mean your funds are not accessible. This can be detrimental to your cash flow. So, if you're dealing with a large transaction volume, consider using a platform like Wholesale Payment Partners instead.
Stripe
If you run an online business, Stripe can be an exceptional option.
It is easy for developers to integrate Stripe into an online platform. It is also easy to create code for several kinds of payment options, using Stripe. For example, you can quickly create a payment option that deducts $10 on a monthly basis. This flexibility is helpful if you're running a startup that runs a lot of experiments related to pricing.
Another good thing about Stripe is that it deposits money directly into your business bank account. Platforms like PayPal act as a separate account. When you're paid via PayPal, you will need to transfer it from PayPal into your bank account. This can make accounting a little bit tricky. Because Stripe has direct payments, accounting is thus easier.
But it should be mentioned that Stripe can take some time to deposit money into your account. If you have a new account, the wait can sometimes be as long as 7 days.
This will vary, depending on which country you are in, though. If you want to accept offline payments using Stripe, you will need to invest in a specialist point of sale device. The option recommended by Stripe is the Shopify point of sale system.
Stripe fees can vary. Fees generally depend on the country the card owner is based in. There are no monthly fees.
Square
One of the good things about Square is that it places a large emphasis on catering to offline businesses.
For example, the platform has a dedicated point of sale app. This app allows staff to select the items that are being sold when customers are at the checkout desk. This makes it easy to quickly total up costs and then request and process a payment. Because the system is easy to use, you don't need to spend a lot of time training staff.
If you don't want to use this app you can invest in something called the Square Stand. This device integrates the entire payment system. Using it, you can accept pretty much every form of payment on offer. That includes methods such as Android Pay and Apple Pay.
Pricing can vary a great deal. A lot of the variation comes down to the kinds of payments you will be processing. Keep in mind you may face hardware costs too if you're going to invest in something like the Square Stand.
Do You Know How to Accept Credit Card Payments?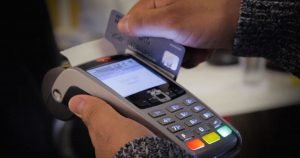 Accepting credit card payments is vital if you want to run a business. But if you're new to business, you might not know how to accept credit card payments.
In this post, we've taken a look at some of the options open to you. It's important you take a look at each option and how it relates to your business. Each business has different needs and this is reflected in the options we've discussed in this post.
Whichever option you decide to go with, make sure you are aware of the fees involved. You do not want to go all in on a certain payment option, only to find you're unable to deal with the fees.
Interested in learning more about investment? Check out our investment section to see some of our latest content about investing.