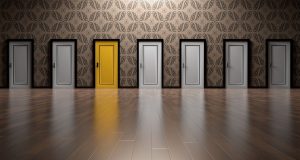 While there is plenty of time-honored and essential advice you need to follow when running a business, perhaps nothing is more important than the need to innovate, to push forward growth, and to do so at a greater speed, or with greater care than your competitors. This is the nature of competition and the free market, after all.
One of the ways you can do this is by becoming a business of the future, not the past. Even firms that deal in products that have been around forever must keep updating them to the new societal trends and expectations, or, preferably, to set those trends as a business strategy. This is why Coca Cola Zero exists, as the firm immediately pivoted to a beverage that would seem less harmful to the health of conscious consumers.
Within your own firm, it can be difficult to know how you'll push forward to the future. However, we have some advice to potentially help you in this matter. Please, consider:
Office Installations
It might be that you decide to upgrade your systems to allow for a more futuristic (or at least more present) means of doing things. For example, fingerprint readers can often be a better means of allowing access to the most secure offices in your building, as key cards can be misplaced. Perhaps you wish to invest in commercial solar panels in order to better offset your energy consumption and focus on the future, which will of course need to be sustainable if we're to contribute positively to the world we find ourselves in. Additionally, it could be that the latest research in designing your meeting spaces, such as making them more informal rather than tight, to give more people a chance to speak rather than having them fight for the right, could be a better formatting option and help you draw the best from your business talent.
Innovating Heavily
It's essential to see where the future of your industry is leading. Otherwise it is easy to let the stream drown your firm, rather than carry you to success. For example, Blackberry, despite celebrating many years of success as the innovators in the mobile space, failed to innovate when Apples touchscreen devices started taking root. Instead, they refined their QWERTY keyboard and assumed that the internet browser would be the only 'app' that anyone would need. It's quite astonishing to think of how wrong they were. Innovating heavily not only means coming up with novel solutions for problems and seeking convenience where you can find it, but also keeping an eye on the hottest industry trends and seeing what you can learn from them.
Understand The Cultural Shifts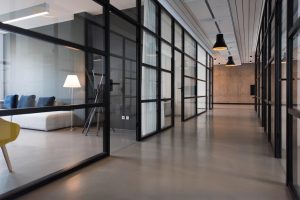 It is now common for companies to come under fire should they not implement socially aware policies. It could be that in order to keep your business more fair, you take a careful approach. For example, completely striking the names, genders and races from the application process can help your recruitment team instead make a choice based on their credentials alone, allowing for the ultimate impartial and most forward thinking approach. When you understand cultural shifts you can avoid them forcing you in a direction, and it can also give you a better chance to implement better, perhaps even more forward-thinking options.
With this advice, we hope you have a better time refining your business to the best it can be.