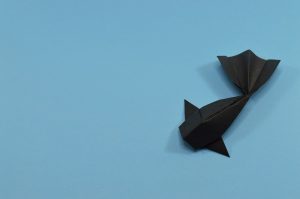 Despite the fact that countless new businesses and startups are doing the majority or revitalizing and innovating in the market, it's impossible not to notice that there is a certain stigma against new ventures. It's easier than ever to start a business from home, but some will treat you as if you're not "legitimate" or "professional" until you're more established.
While gaining confidence in your efforts is crucial, you also want to address the stigma, the image, and the mental pressure it can put you under. If you're feeling like a small fish in a big pond, here are a few tips to address it.
Establish a brand all on your own
It doesn't matter how big your business is or where it is if you can create a strong personal brand that brings the focus on the professionalism and expertise that you offer. Posting intelligent content under your own name, finding PR opportunities, attending events, and speaking at or hosting webinars can help add more weight to your own name so that the fact it's "only you" can be more of a selling point than a detraction.
Don't build it from home
If you have a purpose-built home office, then it can be easy for the domestic setting to interfere with the professional mindset. It can affect the life-work balance we should all achieve, as well as making you feel like you're not 100% a professional. Co-working options can be the perfect alternative. Bringing your business to a space that's used primarily by professionals can surround you with the kind of energy that you need and add an important barrier between your professional life and personal life that's easier to maintain.
Learn how to position yourself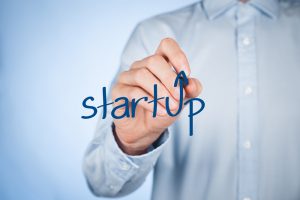 Where you stand in the pond's food chain isn't just a matter of size, it's a matter of positioning. Learning the strengths of your brand, the market you're hitting, and other niches that set you apart can help you create a strong market positioning statement. It means that consumers don't have make a direct apples-to-apples comparison, but rather that you can capture the sole attention of those who are being missed by others in the market. Plenty of businesses have been able to use the fact that they run with a smaller team to demonstrate that it's easier for them to be completely dedicated and focused on a smaller group of clients.
Appear bigger than you really are
If you have to be a small fish for a while, then what kind is better to be than a pufferfish? Fake it 'til you make it isn't just a catchy slogan about developing confidence, it can apply to the business itself. If you're online, there are lots of easy ways to make your company appear bigger than it really is. Use a PO Box address, work with virtual assistants, create a domain-specific email address, and use social media to build a bigger following around the business.
 In the end, your work and your results will put an end to the stigma, as well as knock that it can cause on your self-confidence. While you're still building to that point, however, the tips above can help.