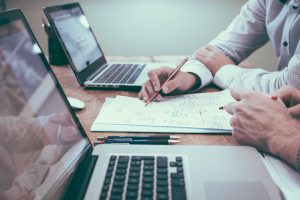 It's not unknown for small business owners to wear all sorts of hats whilst running their business but at a certain point, it can become almost impossible for one person to manage every single area of a business and also succeed in growing. Most entrepreneurs are forced into outsourcing some areas of their business so they are able to focus on other areas however there is no harm in using outsourcing as a solution for better timekeeping and simply getting the job done and done to a good standard. 
All businesses are different but there are some areas that any business tends to favor when it comes to outsourcing work, have a look below at some of the most common: 
Marketing
Being a business owner doesn't mean that you are going to be good at marketing. You could have the best product in the world but not know the best ways to get it there for the public to see. Not everyone is a natural writer but it is an essential part of marketing, therefore, it's not a surprise that so many business owners choose to use outsourcing as a way to get past this. You should seriously consider outsourcing marketing-related tasks as it can take it off your plate to allow you time to focus on other areas. Using outsourcing means that you are leaving your marketing in capable, qualified hands who can use methods such as blogs, emailing and social media to market your services or products. 
Legal Work and Taxes
When it comes to legal work and your companies taxes it can be very easy to think that there's not much to consider however you would be wrong. Processes such as the companies income and expenditure can often take up full-time equivalents hours meaning you can fall into the trap of leaving no time for work on company growth. Sure, you can complete these tasks yourself however nothing matches having professional help on hand for completing tasks quickly and correctly or simply providing professional advice. Not only this but using a professional service also means you are reducing the risk of costly mistakes. 
Bookkeeping and Payroll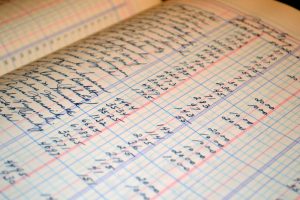 When you have hit the point where you have a regular stream of money coming through the door, you might want to consider using the service of a bookkeeper. You are able to set up meetings on a monthly or weekly basis, dependent on sales. It can be difficult to see how handing your booking keeping duties to an outside source can become a benefit however by doing so you are ensuring that it is dealt with in a professional and timely manner. Payroll is another commonly outsourced area for many business owners, and although it may be keeping your office manager busy, it's definitely an area that will be more easily managed by a professional. You will find that it's more cost-effective because you pay for it based on your needs. 
Technology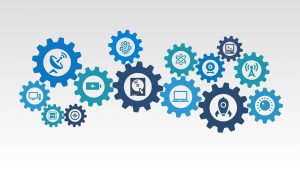 At the start of any start-up company you will probably find that a laptop is sufficient to complete the tasks however as your business grows you may find that you need more specialised technologies and require the use of Managed IT Services (find detailed information here) Using outsourcing for your IT needs may save you expenses in the long run, especially if you rapidly grow. 
Visual Content
At some point, every business will have the need for visuals such as photographs for an advert or new visuals for use on emails, social media or a company website. Yes, there are tools that allow you to create these on your own however they can be extremely difficult to use if you are unfamiliar with them. There is no harm in using outsourcing for this sort of area, in fact, using a professional for this area normally means you are ensuring the presentation will have an excellent execution. It may cost you in the short term but in the long run, you will most likely find that it pays off. 
When thinking about outsourcing you shouldn't be thinking about it as a negative. In fact, you should see it as a positive, having the need to outsourcing means that you're succeeding. It should be viewed as an investment in professional opinions and advice. Not only this it is also a proven method for cutting time and costs. 
These are only a few areas that you're able to outsource there are many more. Do you have any areas of a business that should be outsourced? Please share them in the comments below.