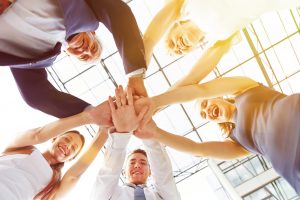 Did you hold a recent staff meeting?
How sure are you that the attendees left satisfied and informed? How sure are you that everyone listened or had a chance to speak up?
Don't worry, it's not too hard to improve and aim for more effective staff meetings. We've got 5 crucial steps you shouldn't overlook. Take a moment to read our tips below:
1. Limit Attendees
Ever heard of the two-pizza rule? Meetings shouldn't have so many attendees that they can't each get a slice from two pizzas. In essence, this means cutting down attendees to eight and below.
Why is this important?
Too many attendees mean people in the back might not pay attention or may fall asleep. Not everyone gets to speak up. The person in charge and presenting may not get their message across to everyone in the room.
2. Involve Everyone
Did you cut down how many people need to attend? Great, now the next step is to make sure everyone gets involved. You can start with something as simple as letting everyone report about their weekly progress.
Focusing on exclusivity with attendees also ensures everyone has something to say. There won't be random attendees who have no connection to the staff meeting topics. If you have someone who needs to be there but can't physically attend, count them in via an instant conference call.
3. Keep It Short
Effective staff meetings don't waste time. You don't need icebreaker games and boring intermissions if your meetings last less than thirty minutes.
No, the average attention span hasn't shrunk to that of a goldfish. That's a myth. Despite that, it's still better to keep things short to make sure people don't get bored.
Long meetings also lead to more instances of gossiping or other time-wasting activities.
4. Ditch PowerPoint
Did you know Amazon founder Jeff Bezos banned the use of PowerPoint during their meetings? He emphasizes a more powerful and more effective way to get people up to date and involved.
They start their meetings in silence. The first ten to fifteen minutes are for reading the meeting memos. After reading, the speaker can start the discussion and won't have to read off bullet points since everyone already went through the memo.
5. Turn Off Gadgets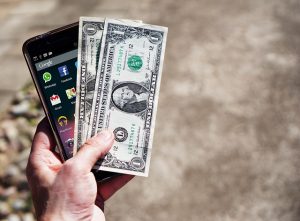 If you've noticed, the best tactics to boost meeting efficiency focus on engagement. This is why it's important to reduce attendees, get rid of PowerPoint, and keep meetings quick. Get rid of distractions, reduce downtime during meetings, and give everyone a chance to speak.
To that end, turn off gadgets. Turn off the phones, tablets, and laptops. It's hard to keep people focused on the meeting when they spend half of their time taking notes on a laptop.
Launch Highly Effective Staff Meetings Today!
Follow these tips and enjoy effective staff meetings! These tips guarantee everyone gets to speak and no one spends time in the back sleeping. You'll cut down wasted time and still get every topic covered.
But why stop with improving employee meetings? There are other important ways to boost productivity and we've got the guides to help you! Don't hesitate to check them out today!