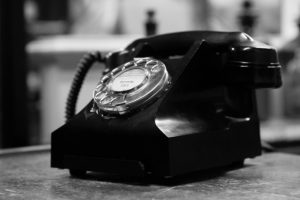 With the rise of new modes of communication, it's easy to forget about the humble telephone.
Even when you've got one in your hands, the odds are high that you're not making a call. Usually, people use smart cells to check their emails, connect to the internet or to download apps. Gone are the days when a phone was used to call another person or to answer their queries.
The ironic thing is as the decline of phone numbers has increased, their importance has skyrocketed. Believe it or not, but a cell no, whether it's a client's, customer's or the company's, is effective across the board. You can use it for marketing purposes, to deal with queries and complaints, as well as to connect with your team.
Phone numbers are by no means dead, and below are the main reasons why. Hopefully, this will convince you to collect as many of them as possible.
Brand Awareness
The main goal of any business is to raise awareness of their brand by any means necessary. As long as the publicity is positive, the company should receive a boost. Sometimes, bad PR is a vehicle for growth too, yet that's a dangerous game. What you want to do is focus on standing out from the crowd for the right reasons, and a phone number is a place to start.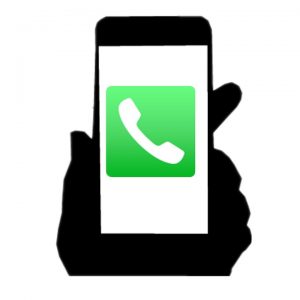 To begin with, the fact that customers trust you with them suggests they are interested in converting. So, sending an SMS to their handset is a concrete way to follow up on a lead before it goes cold. Secondly, you can send the same content to a whole group of people in one fell swoop. Not only that, but you can tailor the message to connect with a specific demographic.
There might be lots of different advertising avenues today, yet not many of them have these impacts.
Ease Of Access
Businesses love emails because they are accessible. Send out a blast to the whole customer base and wait for the returns. Oh, and don't forget it takes less than ten minutes to craft and it's cheap. If only text messages had the same accessibility. The good news is they can do with the right format.
Instead of sending single messages to individuals, companies can develop a bulk SMS service. Then, the marketing strategy will connect with as many people as possible while saving money. With bulk messages, there isn't a charge per message so it isn't an extortionate amount. If that fails, there is always WhatsApp.
Because this messaging service works with an internet connection, there is no cost whatsoever. Just connect to the wifi or your phone's 5G and craft the content. Then, fire it off to as many customers as you like by choosing the group icon and adding them to the chat. Smartphones have never been as accessible as they are at this very moment.
Team Mobility
Never assume that collecting phone numbers is only about marketing and making money. It also has something to do with teamwork in the office, particularly mobilizing the troops. At times, it's necessary to talk to everybody in the workplace at once to speak to them about crucial topics.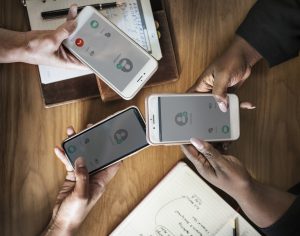 Bosses need to inform employees about cash flow to keep morale high, for example. Or, you might need them to work twice as hard to finish a project. Either way, standing up in front of them isn't as effective as you might not think. After all, not every boss is a natural William Wallace.
It might seem like you're passing the buck, yet doing it by text message has its advantages. You can notify them of incidents and how to stay to act or react without singling out individuals and ruining their confidence. And, all it takes is a phone number.
Customer Service
While lots of shoppers have their preferred means of contacting a company, the majority use a phone number. To them, it's preferable than speaking to an automated machine that doesn't answer any of their questions. Talking with a human being gives them the belief that the issue is going to be dealt with properly for your customers.
So, if there isn't a number to dial, then they might bounce. Sending an email or a direct message via Twitter doesn't instill trust and it isn't relatable. Remember that some of your customers will be from a different generation and won't be comfortable with social media.
To maintain a solid reputation, in the office and outside of it, phone numbers are essential.