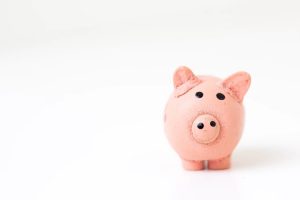 When you set up a new business, keeping costs under control is incredibly important. To grow your business into a success, you need to be savvy about your spending and make sensible savings.
Here are 15 Tips For Your New Business:
Practice sensible cost saving, with partner deals, discounts and shopping around for deals for all your business services.
Cost avoidance. Look into

cost avoidance

. Cost avoidance is when you make a wise choice or investment to avoid a higher cost later. This could mean investing in a small repair to a work vehicle, in order to avoid a more costly repair later.  

Save on advertising by embracing free methods of marketing. If you're hot on your social media marketing, you can bring in business without spending anything. In person and online networking can be an effective tool. 
Outsource. A full time employee brings costs to a business. You'll be paying a salary, benefits and for sick and vacation pay. Employees also usually mean you have to cover the cost of running an office. Instead, outsource tasks like marketing to a freelancer or agency. 
Don't buy software. Specialist software can be incredibly expensive, but there are solutions based in the cloud for business needs like accounting and payroll. Look online for free programs. 
Telecommute. Offices are a drain on business finances. Instead, allow your staff to  work remotely for big savings. 
Take on interns. Many colleges require their students to take on work experience. Offering intern positions to those students can take some admin tasks off your staff, saving you time and money. 
Do your own audits. Make sure you take a regular audit of your business expenses. Is there anywhere you can make a saving? Look for bills that are creeping up, or any supplier who is charging more than you can afford. 
Cut out the middleman. Many office supplies can be bought in bulk warehouses. Stationery and printer supplies are ideal for this; buy in bulk instead of via supplier to save big money. 
Think green. Making your business more energy efficient not only benefits the environment but also your pocket. Find ways to save power, and you'll save money on the bills too.  
Be thrifty. Many office essentials can be bought cheaply on local selling websites. Second hand desks and computers can be a massive saving when you first set up an office. 
Look for discounts. Some websites offer discount deals and vouchers for small business, so make sure you're on the lookout for them. Ask your vendors if they offer deals for partners, or discounts for faster payments. 
Encourage word of mouth. It's free marketing! Ask customers to leave reviews or testimonials, or offer a reward scheme for customers who recommend you to a friend. 
Hire carefully. Look for smart potential employees that you can train, rather than requiring all staff to have lots of experience already. You'll be able to train them to your style without the cost of hiring more experienced staff. 
Choose generic brands. For office basics, like stocking the kitchen with coffee, or loading up the stationery, choose generic instead of branded products. Nobody will notice, and you'll save much needed money. 
Let us know what you do to for your business. Feel free to contact us with some of your ideas!