Americans charged more than $3 trillion to their credit cards in 2018. The number of credit card transactions keeps growing year over year.
While credit cards make it easier for your customers to pay, they also have a dark side. Fraudulent transactions are becoming more common. Merchants are experiencing more chargebacks as a result too.
A chargeback happens when a credit card provider reverses a payment. The money transferred to your account will be taken back by the card provider, though the different card brands do not all manage chargebacks in the same way, so the process for a Visa chargeback is going to be different than the process that takes place with a Discover chargeback. However, no matter what brand card is used, chargebacks come with extra fees, and they can also damage your reputation as a merchant.
These ten tips will help you cut chargeback fees and keep your customers happier.
1. Understand Why Chargebacks Happen
The first thing to do when you're trying to avoid credit card chargebacks is to understand why they happen.
In a normal credit transaction, the customer uses their card to pay. If the transaction is successful, the customer's card provider transfers the funds into your merchant account.
Problems crop up when a customer or the card company disputes a transaction. A customer may argue that you charged them twice or too much. eCommerce merchants may have customers who claim they didn't receive a parcel.
In cases of credit card fraud, a customer may claim they never purchased anything from you. The card company will then take the funds from your account, along with the chargeback fee.
2. Follow Card Processor Protocols
One of the best things you can do to avoid chargeback fraud is to follow the protocols set out by your card processor. These codes are designed to help you cut down on fraud.
You'll likely have two sets of protocols. One is for for transactions where the card is present. The other is for card-not-present transactions.
When the card is present, you'll want to make sure you check the expiry date on the card and the security code.
When the card isn't present, you'll want to capture more data, such as the customer's IP address during online transactions. This extra information helps verify the customer's identity.
3. Get the Customer's Autograph
In the past, customers had to sign their credit card transactions. This made it easier to detect fraud. It also created a contract between the merchant and the customer.
With chip-and-pin technology and the Internet, you may not ask the customer to sign on the dotted line. You can still ask the customer to sign and return a contract. You could also ask them to use an identity verification service to cut transaction disputes.
If a customer disputes a charge, you can submit the signed contract to their credit card provider. In most cases, a contract gives you legal footing and the card provider will find in your favor.
4. Keep Good Records of Card Transactions
At the very least, you should keep a transaction record of your card transactions. These records include the date, the amount, and other key information.
These records, along with signed documents, can help if a customer disputes a charge. As explained in this article by Billsby, some customers forget purchases they made and dispute the charge. The right documentation can help you win those cases.
5. Look for the Signs of Fraud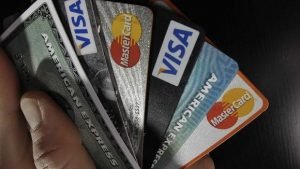 Your card processor's protocols will only take you so far. If you want more protection, develop your own protocols to help you detect the signs of credit card fraud.
If you accept credit cards online, be sure your gateway and payments processors offer security. Some may even provide chargeback protection to help you in the event you're hit by fraud.
Signs of fraud include:
The billing and shipping addresses not matching
The card security number being incorrect
Always ask customers for their contact information. You can often verify a transaction by checking in on their social media or giving them a call.
6. Step up Customer Service
While fraud is a major concern, many chargebacks happen because of poor customer service. The good news is that most of these disputes can be resolved quickly and easily.
A customer may dispute a charge if they feel the product or service they received is subpar. This is especially true for online merchants. Communicate with the customer and let them know when they'll receive their shipment.
If there's a delay, talk to the customer about it. If they're dissatisfied with their purchase for some reason, contact them and try to make it right. Most customers won't dispute a charge from a merchant they know they can talk to about concerns.
7. Train Your Employees
Another step to take is to train your employees on how to handle customer complaints and look for fraud. By empowering them to detect high-risk transactions, you can help them flag charges that may result in chargebacks.
Helping your employees deliver better customer service is always a good idea. As mentioned, customers who receive good service are less likely to dispute charges. They'll come to you first if they feel there's an issue.
8. Track Your Shipments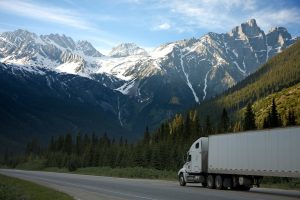 Another easy way to help avoid chargebacks and fraud is to track shipments. Some customers will try to commit fraud by claiming an item was never delivered. If you track the shipment, you'll be able to find it in short order.
You can also require someone to sign for the parcel when it's delivered.
9. Change Your Name
This is a relatively simple step, but it can help a lot. Customers may dispute a charge on their credit card bill because they don't recognize the name. If at all possible, you should make sure the name displayed with the charge will match your company name.
This small step will help jog customers' memories and make it less likely they'll dispute a charge. If you can't change how your name is displayed, be sure to tell customers what to expect on their credit card bill.
10. Invest in Seller Protection
Finally, take a look at your partners for gateway and payment processing. Some companies offer chargeback protection to sellers. Others don't.
Partnering with a company that offers you more protection is almost always a good idea. This is especially true if you're accepting online transactions.
Protect Your Business's Future
Chargebacks and the associated fees are bad news for any business. With these ten tips, you'll be well prepared to fight back against both fraud and high fees in your business.
If you're looking for more great advice for your eCommerce venture, we've got you covered. Check out our other articles for the latest tips.
Latest posts by The Fortunate Investor
(see all)