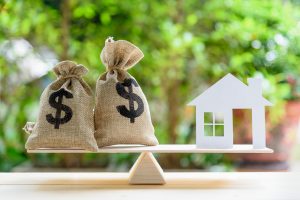 If you're thinking of investing in real estate but unsure if it's the best move, you're not wrong to be hesitant. Investing in real estate is a long term commitment that also includes a responsibility to the well-being of your tenants.
However, there are numerous benefits of investing in real estate — some that you may not have considered before!
1. Steady Income
Investing in real estate means investing in your future. Through rental income, you'll receive a steady flow of passive income. If there's enough demand, you can even earn a significant amount that covers expenses with extra cash left over.
You will need to account for your monthly mortgage payment, maintenance costs, and vacancy costs.
Passive income requires no work in order to generate. This means you'll be earning even into your retirement years. You'll also have more time to spend with family and friends, traveling, or building a business.
You have the option of investing in multiple rental properties to increase your cash flow and diversify your portfolio, and if the workload becomes overwhelming you have the option of hiring a property manager.
However, you need to be sure that your properties are in locations that are in high demand.
2. Financial Security
Rental properties tend to appreciate in value over time. With the combined benefit of steady cash flow, investing in real estate gives you a high amount of long-term financial security that you can depend on for 30 years or more.
The rental income you receive should be more than enough to cover mortgage payments and maintenance. The most popular loan is a 30-year fixed-rate mortgage, meaning the interest rate will remain the same over the entire 30-year term.
This is why it's imperative to keep your tenants happy in well-maintained buildings and to quickly fill vacancies.
3. Tax Benefits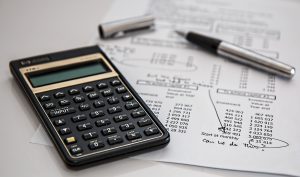 Real estate investors can take advantage of tax exemptions. They're not subject to self-employment tax and the government provides tax breaks for insurance, repairs, travel expenses, legal fees, property taxes, and depreciation.
Depreciation deductions allow you to essentially write-off the original costs of buildings and their improvements. Landlords who report tax losses can still have positive cash flow investments because depreciation isn't a tax expenditure.
Rental activity can now be considered a qualified business income (QBI). This means that your income earned through rent can be taxed at a lower rate than ordinary income. There are restrictions, but many residential rental owners find that they qualify.
As properties naturally appreciate in value, investors are able to refinance the property and attain additional equity. Meanwhile, the mortgage interest will remain deductible. This allows investors to purchase more properties and increase their business through the rental properties' equity.
Lastly, the Tax Cut and Jobs Act of 2017 designated special zones throughout the United States as "Opportunity Zones." This is where the government wants to stimulate growth and investment, and they do this by providing tax incentives.
By investing in Opportunity Zones, you can delay paying taxes on gains for nearly 10 years.
4. Be Your Own Boss
By becoming a real estate investor, you have complete control over your failures and successes. You're not answering to a boss or reporting to an office from 9 to 5.
You have control over how your properties are managed and maintained, how much you want to charge for rent, and the tenants you accept. In contrast, while stocks or mutual funds allow you to choose which one you want to invest in, they'll still be managed and controlled by someone else.
5. Combating Inflation
Prices increase over time as the value of money decreases. However, the annual inflation rate can be different from year to year. For a 12-month period ending in June of 2019, the U.S. inflation rate was 1.6%. In 2011, it was 3.2%.
Rental property owners don't need to fear inflation because the rent and property value raises as well. Meanwhile, your fixed-rate mortgage payment won't change. Your cost of living won't be impacted.
6. Using Leverage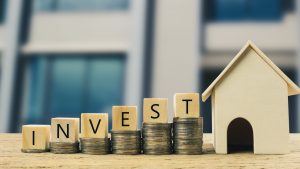 Leverage is the use of borrowed capital to purchase or increase the potential return on investment. If you minimize your risk, you can see yourself owning property that is far more than your initial investment. This one of the most unique things about investing in real estate.
If you purchase property with more debt than equity, the investment is "highly leveraged."
For example, you can invest $10,000 of your own money and borrow $90,000 from a bank in order to buy a $100,000 asset. Factoring in appreciation, you can turn your $10,000 investment into a profit simply by using leverage.
You can also utilize hard money lenders in order to finance your investments.
7. Easier to Understand
If you're completely new to investing, it can be difficult to understand the abstract concepts and algorithms that enable you to make a profit. However, investing in physical property can be an easier process to learn. Moreover, most people have some understanding of real estate and how location and demand affect value.
You also have the option of hiring experienced real estate agents that can help you learn about properties and determine their value.
8. Turnkey Properties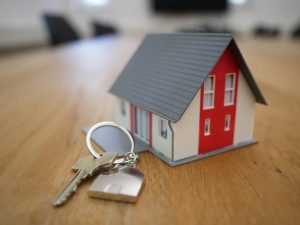 Turnkey rental properties refer to the investment strategy of buying, rehabbing, and managing a property all through a third party. Most turnkey firms will charge a 3% fee for the acquisition of property and 7 to 10% for ongoing management.
Some turnkey firms specialize in helping investors find cheap properties and then take on all the renovations. Others acquire, rehab, and rent a property before selling the property to an investor.
Turnkey properties have been increasing in popularity as the cost of real estate goes up. They tend to be located in markets that were impacted by the housing crisis. Florida, for instance, has an estimated amount of 12% of landlords that are from out-of-state.
They're particularly appealing to new real estate investors because they're lower cost and less time-intensive to manage. Turnkey properties also cut down on the learning curve required to invest in real estate.
The pitfall of turnkey properties is that third-parties can take advantage of new, uneducated buyers and make promises they can't guarantee.
Buyers who fall for the pitch of a foolproof investment and fail to do their own research find themselves regretting the investments later as they lose money, while the turnkey property providers earn a profit.
Research Tips
Location is one of the most important factors to successful real estate investing, and to do that you need to have knowledge of the local market. Here are a few tips to get you started.
Population
It's important to check the population demographics. For instance, if you're considering investing in a home that's for families but the population in its area is getting older, you'll find less of a demand for large, costly houses.
You'll also want to pay attention to the population shift. If people are moving out of an area, then the housing prices and rental rates tend to lower. As more people move into an area, just the opposite happens.
Crime
Consider the types of crimes and frequency of them in the area you're considering. Also, consider the type and frequency of crime in areas where renters will shop.
People with higher incomes are able to move to areas with lower crime, where property values are higher and rent is stable.
Job Quantity and Quality
Pay attention to the major employers of the area, the industries they're in and their future prospects. Ensure that the per capital adjusted income of workers is rising or greater than the rate of inflation.
Service sector jobs tend to pay less than manufacturing jobs, which tend to pay more. This means that workers have less disposable income and paying the rent is more difficult.
Benefits of Investing in Real Estate: Use Your Cash Wisely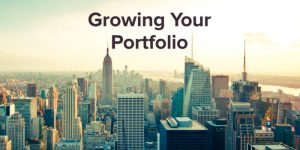 The benefits of investing in real estate are numerous. However, just as you have the capability of earning a profit, there's also a chance of losing hundreds of thousands of dollars if you don't do enough research.
Before investing, be sure to research the location of the properties, visit them or look at floor plans or virtual tours, and consider the title report, property inspection and valuation, and insurance quote. Consider hiring an experienced real estate agent to help you make smart investments.
Even if you're working with a turnkey firm, taking time to do your research will lead to great payoffs in the future.
Want to learn more about investing in real estate the smart way? Continue reading our blog for more tips and strategies!
Latest posts by The Fortunate Investor
(see all)