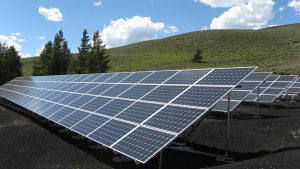 While millions of us are making changes to our everyday routines to make our lifestyles more sustainable, ditching plastic straws, taking our bags for life to the supermarket, rejecting single-use coffee cups and making a concerted effort to recycle more there is more which can be done and you can do it with your cash and make more money at the same time as saving the planet, it's called ESG Investing. 
ESG, which stands for the Environmental, Social, and Governance factors that play a role in a type of investing, is also known as Sustainable investing. It is a practice that values companies that do everything from actively managing their carbon footprints to ensuring labor laws are being upheld. Sustainability issues are now thought of by society as less of an experiment and more of an immediate necessity, with most investors agreeing that ESG issues are a crucial factor when evaluating the financial health of a company. "ESG" is now also mainstream investment lingo.
Because these kinds of investments have a long-term impact on society and the environment. Which is high on everyone's agenda right now, it also has a positive effect on the mission of the business itself then these investments have excellent returns. 
If you're interested in ESG investing then you want to look for factors such as energy efficiency for example sustainable timber is essential for future construction, greenhouse gas (GHG) emissions, staff turnover, training and qualification, the maturity of the workforce, corruption and revenues from a new product. If you choose ESG investments, then you're usually not only doing it for moral or environmental reasons, but you're rewarding these kinds of values that will support a company's long-term performance. You'll be investing in sustainability itself. 
So, what are the benefits To You?
You Will Feel Good About Yourself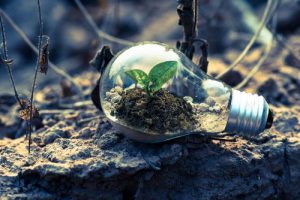 Yes, it might be selfish, but if it helps you sleep at night and it helps other people too and the planet, then this is a very good benefit to have. If you invest in a company that successfully uses clean energy or has an exceptional workplace environment, you're simultaneously investing in your values. While you will have to do some research into how the money you invest will be used, it's good to know where it's going, and that's all part of the fun anyway, you'll screen a number of different companies and find out about them and the candidate with the qualities you find most attractive will be the one you go for, just remember to be on the lookout for red flags. 
You Will Be Supporting Companies That Share Your Values
Mostly you'll be putting your money where your mouth is, and you'll be rewarding companies that practice the values that are important to you.
You Don't Have To Keep Checking On Your Investments
Having a built-in consistency in your portfolio means that it doesn't need a lot of constant attention, so once you have set up your portfolios with companies that practice your values, you can pretty much leave the portfolio be because usually investing in something you believe in and something that aligns with your core values means you don't have to keep checking in on your investments as frequently and can spend your time focusing on other aspects of your life.
ESG Investing Is Gaining Traction 
As issues like global warming become more prominent around the world and more and more people are talking about the future, climate change and the damage humans are doing to the planet, people's financial choices are starting to reflect this new reality. Institutional investors are now getting more and more interested in ESG investing as they are seeing the importance and seeing the benefits. This itself accelerates the presence of ESG into the investment mainstream, and it will continue to grow. Although sceptics say that this kind of responsible investing is a fad, it doesn't seem to be going anywhere anytime soon. Today, people are demanding businesses to be more transparent in their practices; we want to see salaries, we want to know where their money goes, what their Co2 emissions are and how they give to charity. If consumers want to make smarter choices of where to spend their money, then it's only natural that investors do the same. 
You Can Make Money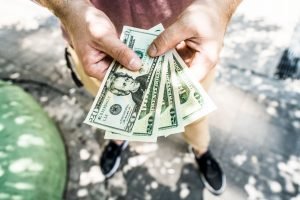 Of course, this is the reason you invest your money, and ESG investing doesn't mean you have to sacrifice your financial returns, it does actually pay to have principles. A Harvard study found that companies with excellent ratings on sustainability issues most relevant to their industries significantly outperformed companies with poor ratings on these issues. The investment research company, Morningstar, have also said that companies which embrace low-carbon technology are more likely to be future-proofed, and companies which treat their employees fairly somewhat are more likely to have consistent cash flows.
Studies by HSBC also show that ESG issues make up an estimated average of 43% of the key medium-term financial performance drivers. This rises to an average of 50% for emerging markets and is even higher for sectors like mining, automotive and capital goods. 
While sustainable investing still comes with risk, and there's a chance you may get back less than you put in, remember that a sustainable investment should be seen as a medium-to-long-term commitment, meaning you should be prepared to invest for at least five years.
Since ESG factors first became part of investment jargon in 2005, major stock exchanges such as the New York Stock Exchange all introduced their own sustainability guidelines, such as the Principles for Responsible Investment (PRI). More businesses have realized that sustainability is an essential consideration for them, and today, more than 1,600 members representing over $70 trillion in assets under management have subscribed to the PRI. ESG clearly isn't a niche interest anymore.
In many important markets, including the U.S. and the EU, environmental, social and governance integration is increasingly seen as not just the right thing to do, but a smart financial move.