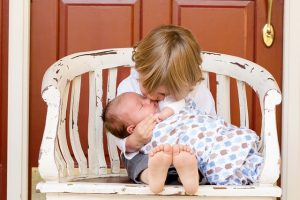 When you have a family or are just starting your family, saving money for them and for their future is probably on your mind. However, it might also seem like your biggest challenge, and as there are so many expenses piling up daily. Children are expensive little things, and right from the start, there are so many things they need. The best way and the dream way to save money when you have a growing family is to have plenty of money, more money than you need. But obviously we'd all like that, so how can you do it and make sure you have a secure financial future and everything you need? Perhaps not saving what money you have but making more money is the answer, so how can you do that?
Invest In Stocks
If you have money to invest, and you want to make more, then the stock market is a great way for young families to make money. If you are familiar with the financial markets, then start investing your money now and grow your nest egg. If you're not familiar with it at all, then you need to make sure you educate yourself on the stocks and play it safe. While taking risks can be a really good idea, too many risks could backfire!
Buy Property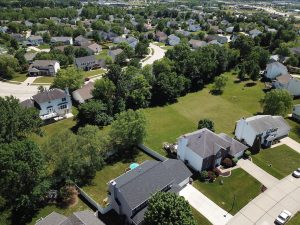 Investing in the real estate market is a fantastic way to make money, especially if you get in at the right time. Look for places with potential, areas which are growing, developing and others are investing in. Look at places which big companies are involved with, sustainable residential, industrial community-based projects that are well serviced by transport, infrastructure and amenity are ideal and exactly what companies like AVID are doing. 
Learn About Bonds
Less risk than stock, bonds are a good idea if you are saving while starting a new family and also great if you don't have much experience in the financial market then this is a good place to start. Bonds are loans that investors provide to companies, with the companies guaranteeing to repay the investor the principal amount plus interest.
Open A Savings Account
This is quite an obvious one, but having a savings account for any money you can put aside is probably the safest thing you can do if you want to save money and build a little nest egg. The only problem with this is that the interest rates are pretty low, but it's a good idea to have a little money pot for when you need it. 
Buy Metals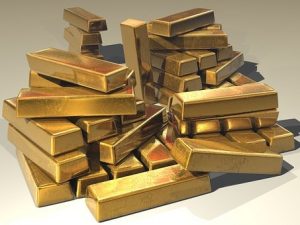 Metals such as gold can be really worth investing in, and if you are putting money in the stock market, then gold is the perfect hedge for those investments because generally when the stock market goes down, the value of gold rises. 
Start A Small Business
If you are looking to put your money somewhere and make some money, then one of the best things you can do is to start a small business. This way, you have full control over your money and everything you put into the business. You will, of course, have to be careful, starting a business is not easy, and many small businesses fail during the first few years. If you don't have any experience running your own business then you do need to do your research and make sure that you do something that you love and make sure it's something that will make money – is there a need for it, is there a demand? 
Take Out Life Insurance
Life insurance is more of a fallback option, in case anything happens you or to your family. If you are saving while starting a new family, it is a good idea to get yourself and your partner insured as it will protect you in the event of the other's death and hopefully add at least a little bit of financial security to your family's future if you're not around.
Of course, if you need extra money to invest and start saving in the first place, then looking at ways on how to make extra money is where you need to start. Online businesses on the side can be great money makers; there are also plenty of part-time jobs you can get on the side which you can do online from the comfort of your own home. If you struggle with managing your money, then there are plenty of apps you can get now to help you budget and to save.