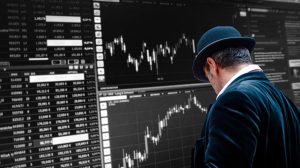 Since the onset of the COVID-19 pandemic, more and more people around the world have been getting into trading stocks. In the tumult of the pandemic, turning one's home office into a small Wall Street has become one of the more appealing ways for ordinary people to shore up their finances.
But how do they do it?
The key to trading stocks is keeping an eye on stock prices and trends, and there's no better way to do that than the NASDAQ. So, with that in mind, here's what you should be watching on the NASDAQ this year.
Apple Inc. (NASDAQ: AAPL)
Chances are you're reading this article on an Apple (NASDAQ AAPL) device right now. The iPhone maker is more valuable than ever and keeps on having bumper years under CEO Tim Cook. The recent unveiling of the iPhone 13 series puts Apple in a strong position to capitalize on its domination as a smartphone brand, while rumors continue to circulate about powerful new Apple Silicone Macs around the corner.
Whether you're a Mac fan, a habitual iPad user, or looking for the absolute best stocks you could invest in, Apple is one that seems fated to go from strength to strength.
Zoom (NASDAQ: ZM)
If the pandemic has a mascot, it'd be Zoom (NASDAQ ZM). It doesn't matter who you are or where you work, everyone from presidents to freelancers to janitors is coordinating their workloads over the ubiquitous video calling app. Zoom's September event combined with its new emphasis on 'Zoom apps' has various market-watchers feeling bullish on its stock.
Microsoft (NASDAQ: MSFT)
With its Surface event only just fading in the rear-view mirror and the release of Windows 11 fast-approaching, Microsoft (NASDAQ MSFT) is another company that seems to be in a strong position as we move into the fall.
Both industry and consumers are excited about Microsoft's recently announced suite of hardware products like the Surface Pro 8 and Surface Go 3. What's more, Microsoft is continuing to deepen its ties with Google through the integration of Android into its dual-screen smartphone product, the Surface Duo 2, and through the ability to run Android apps in the upcoming Windows 11.
Nvidia (NASDAQ: NVDA)
Let's round things off with one last tech stock. Nvidia (NASDAQ NVDA) keeps exceeding analysts' expectations on the back of strong sales to gamers and industry alike. The company forms the backbone of a great many industrial processing centers, and there's no sign the GPU behemoth is going to let up any time soon. Investors take note!
Investing Smarter
So there you have it, a few of our favorite NASDAQ stocks for investors to keep an eye on this fall. Perhaps one day some insurgent company will storm in and break up the dominance of the big tech stocks, but that day certainly isn't today. So for now, keep picking up those Apple stocks!
Like this article? Check out more like it on the rest of our site!