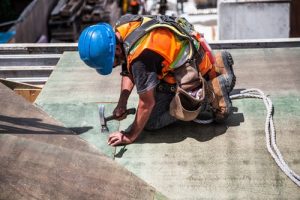 If you are keen to try and improve the overall state of your home, one of the best ways in which you might choose to do that is by putting it through some kind of renovation. Many people like to occasionally renovate their home, and it is certainly a wonderful way to make it feel like a new place again – something which is worth trying to achieve every few years at least. But there is a big concern that most of us have when it comes to renovation, and that is the cost of the entire project. It's hardly the cheapest thing that you can do, and if you are like most people you will have noticed that you need to really plan it out well if you hope to get this side of it right. In this post, we are going to look at some of the steps you can take to make sure that you can renovate your home without breaking the bank.
Plan It Out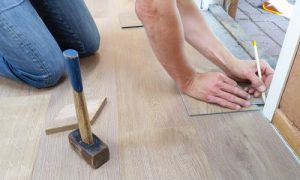 Arguably the most important thing  you can do is to spend a while planning the whole project out. This helps you in a number of ways. Firstly, when you have a good plan it means that you are much less likely to spend extraneously, because you know exactly what it is that you need in terms of time, materials, labor and so forth. That will clearly help you to therefore keep your money in the kind of position you want to keep it in, so that's something that you will want to consider first and foremost. A good plan is a challenge to produce, but it is absolutely worth all that effort if it means that you are going to save some of your money – and make the project much more likely to succeed, too.
If you are struggling to make your plan come together, it might be worth identifying what part of the planning process you are particularly struggling with and then trying to see if you need help with that specifically. So you might find that you need to hire an architect, for instance, or just an interior designer, depending on the problem in question. In any case, it is better to spend a little on such a person who can help you than struggle to make the project come together. Ultimately, you will probably save money.
Be Precise
Because one of the easiest ways to overspend is by accidentally being wasteful, you should put a concerted effort into being as precise as possible in all of your calculations when you are designing your new home. If you have never done such a thing before and you don't have much experience, then you might find this to be a little challenging, but the fact is that there are many ways that you can make it a little easier on yourself. Often, it really just means that you need to use the right tools, and it's a case of going out to find those tools as early on as you can. When it comes to making measurements, you will find that having a resource like https://www.inchcalculator.com/ can really make all the difference, so that is something that you can certainly look into.
This matter of precision also relates to the overall idea that you have for your renovation. You need to dream big, but in doing so you must retain a realistic sense of what you are actually going to try and achieve. The more precise you are on what your vision is, the easier it is to work towards it. That means that you are also going to save some money, as you won't be paying out for extra things which are not strictly part of your dream project. That is clearly a very important thing to be able to say.
Help From Your Friends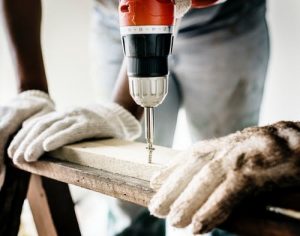 One of the biggest costs of any renovation is labor, and that is a hard one to get around. After all, you do of course want to make sure that you are creating something professional that will last, but you also want to try and save some money – and getting that balancing act just right can indeed be something of a challenge. That is something explored here: https://abeautifulmess.com/2018/03/ways-to-save-money-on-a-home-renovation.html. One way to make this work is to seek some help from those in your life who are happy to work with you on this project, whether for free or just a reduced rate. You might be surprised at just how many people out there are keen to help you with your project, but you do need to ask them if they are to do so. And if you are renovating your family home, there is certainly nothing wrong with asking your family themselves to help out, especially as they are going to be benefiting from it as you are.
Sourcing Tools & Supplies
Still another concern when it comes to the cost of the renovation is how to find cheap, reliable tools and supplies. That can indeed be tricky, but it is worth bearing in mind that you rarely actually need brand new tools in order to be able to complete your renovation in the way that you want to. Generally, second hand tools can be plenty for most projects, and they are always going to be considerably cheaper too. You might consider going to auctions or looking at your local second hand hardware store for whatever tools you need. If you are really struggling to find some great tools this way, then you might want to think about shopping online for anything that you are going to need. If you give yourself enough time, you should be able to find tools and supplies for relatively little money, so it's definitely a case of shopping around as best as you can.
As long as you pay attention to these issues, you should find that you are able to renovate your home much more cheaply than you may have imagined.