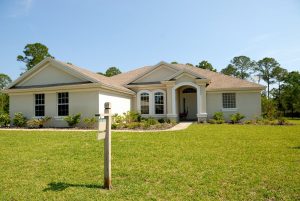 Investing in bricks and mortar has always been seen as a good financial decision. Whilst real estate can be a great way to invest your money, it doesn't necessarily guarantee a good return on your investment. In order to make money from a real estate investment, there are some things to consider before you part with your cash.
Is your investment safe?
No-one wants to lose money on an investment, so you'll need to research the area thoroughly before you buy real estate or land. If the area itself is receiving investment from local governmental organizations, it may be a sign that it's on the up, so it could be a good time to invest. Similarly, if there are good schools in the area, this will draw in families so making an investment in residential property could be a good idea. 
Finding the right land for sale is crucial to getting a good return, so take the time to research the area before you commit to making a purchase. There are plenty of records available online, so you can track property prices and sales dating back decades, which will give you an indication of how the value of properties in the area has changed over the years.
Should you rent out your property?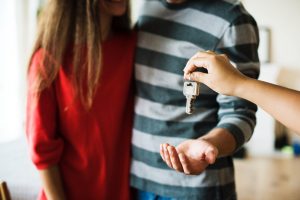 Investing in real estate gives you options; you could enhance the property in some way and sell it on for a profit, or you could rent it out to tenants, with a view to selling at a later date. Both options are viable, but they may not be right for everyone. 
If you plan on renovating a property and then selling it fairly quickly, you'll need to be able to fund the work, for example. Many tradespeople enjoy this process as they already have the expertise and tools to carry out much of the renovation themselves. However, if you don't have experience in renovating properties, you'll need to reserve some of your budget for this part of the process.
Renting out a property can be a good way to create short or medium-term income from your investment. However, you'll need to ensure that you'll be able to secure a tenant fairly quickly in order to bring in income. In addition to this, there are a number of regulations that landlords need to adhere to, so you'll need to find out exactly what's expected of you and whether you're prepared to deal with the realities of being a landlord.
Are commercial or residential properties better?
Both residential properties and commercial premises can make ideal investment opportunities, so it's good to keep an open mind when you're considering where to invest your money. With a long-term commercial tenant, you may be less likely to have to deal with issues of tenant turnover, and it's may be easier to approach things professionally. However, residential properties offer benefits too, and you can make a significant income if you own a property in a popular area. 
Whether you buy residential homes, commercial property or land, real estate can still be a great way to invest your money, but it's important to do your due diligence first.
Latest posts by The Fortunate Investor
(see all)