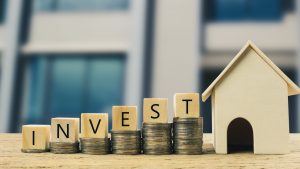 You've seen the TV shows and have been intrigued to invest in real estate yourself. But how realistic are these portrayals you see on the television? Each episode, it seems like these investors make more and more money.
You're ready to expand and build your portfolio and you've asked, "is real estate a good investment?" There are several benefits, factors, and risks to keep in mind before deciding to make the investment and during the entire process. Investing in real estate isn't for everyone, and it will take a lot of work.
However, the reward is worth the risk if you're dedicated and focused on making a career out of it. Continue reading below for our guide on everything you need to know about investing in real estate. Here are 8 factors to consider!
1. Have the Cash Ready
It's not advised to borrow money for investment purposes. When planning on investing in real estate, be sure to have the cash ready. The best scenario is that you have the cash on hand to make the purchase.
If you don't have the full amount of cash ready for purchase, you should at least have enough money within your finances to cover the cost of the mortgage each month assuming you won't have rental income. This is essential because it's important to keep in mind that there may be intervals where there aren't renters.
With that being said, not having the funds to cover the mortgage yourself could leave you with more of a financial burden than an investment.
2. Have a Financial Plan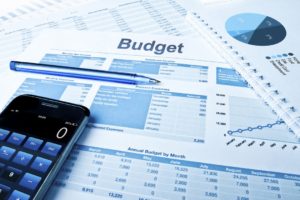 Before jumping into the real estate investors game, be sure to have a financial plan. There a few expenses that should be taken into consideration including the cost of utilities, general upkeep, necessary repairs, and taxes. It's a lot of work and responsibility, so many investors opt for a rental company to handle it all.
It is another added expense, but it does relieve the stress of managing it on your own. When planing the finances out, whether you want to use an agency or not, be sure to price the rent at a price that'll cover all of your expenses. You also want to include the price of insurance on the property into the cost of rent as well.
Once you have a couple of months worth of income from the property, take that money and set it aside as a savings account for any repairs that might come up.
3. Be Ready to Research
Do your research before making a purchase. We can't stress this enough. Read over the deed on the land using great caution.
Are there any plans for construction near the property? If so, you'll need to think about how this might affect the value of the property in the future. You'll also want to ensure there isn't a lien on the property.
A lien on the property is cause for trouble so avoid it at all costs. Look at other houses in the area and see how they are priced. You should also do a bit of research on the neighborhood itself.
As well as doing your research, you should also consider how you market your property to reach the right buyer. When it comes to selling real estate, it isn't always about how much capital you put into the property or how attractive it is, but about how you use advertising to create the best possible experience for your potential buyers. This process can ensure that your buyers are qualified before they even book an appointment to view the property.
Up and coming neighborhoods with good schools are ideal for making money!
4. Small Is a Good Starting Point
You don't have to start out with a big investment. Start out small and work your way up to larger investment properties. One good way to start out small is to rent out a basement or single room or duplex and gain experience.
You'll have to be okay with living with your tenants with one of these options, though. Once you have made enough profit and you feel comfortable as an investor, you can begin planning for a larger purpose. The larger properties will bring in more income and the more you have, the more income you'll get.
5. There's Inflation Protection
A great benefit of income generated from real estate is that the income keeps up with inflation. There's also the chance of inflation increasing the real estate value and reducing mortgage debt. These factors help to eliminate the risk of rising inflation having a negative effect on investments in both bonds and stocks.
Instead, put your money into real estate and you won't have to worry about inflation harming your investment.
6. There are Tax Advantages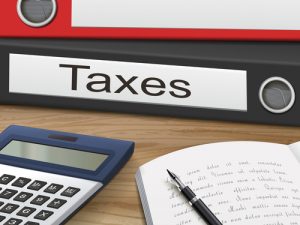 When investing in real estate, you'll benefit from some tax advantages. If you sell a property, you can take the capital gains and reinvest them into a new property. You'll also have the option to deduct costs such as property taxes, mortgage interest, and more.
If you were to pass away while owning a property, your heirs will have the ability to inherit the property and even sell it and won't have to pay the taxes on the appreciation.
7. Consider Your Savings
The amount of your down payment plays a big role in how much you save. To avoid paying for private mortgage insurance, you'll need to put down 20% on the loan. However, putting down a down payment of 25%-30% will bring you new opportunities for the best rates.
Remember that you'll also need another small percentage for closing costs. Be sure to keep these in mind and start saving beforehand.
8. Consider Your Time and Patience
Before deciding if investing in real estate is the best option for you, consider your time and patience. Purchasing real estate takes a lot of time and patience. Don't feel defeated if you aren't able to get your first or second choice of property.
Be patient and do your research. You should also have ideas on marketing for real estate. You'll need to put time into your marketing techniques to interest possible renters.
And don't be surprised when your email and cell phone become busy even after signing the contract. This is due to a good amount of paperwork that comes along with the buying process.
Is Real Estate a Good Investment?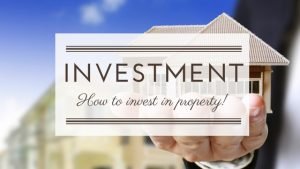 After reading our guide, we hope we answered your question, "is real estate a good investment?" If you've read through these factors and believe that real estate is a good investment for you, then it's time to make your move. Keep these 8 factors in mind before purchasing a property and during the rental process.
Did you find this article helpful? If so, be sure to keep checking back with us in our investing section frequently!
Latest posts by The Fortunate Investor
(see all)