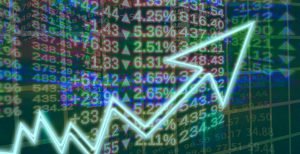 Making money trading stocks depends on what you know about the stock market and personal goals you want to accomplish. Many like the idea of earning enough stock to do what they want, but wonder is it possible to be that profitable. Making decisions to invest in stocks includes getting to know reliable tools and resources that play an essential role in trading stocks successfully. Here are things to think about when considering the possibilities of stock trading.
Trading requires persistence
It may seem easy enough to start trading, but many don't realize it requires perseverance. People expecting to see a return on their investment in the stock market understand it takes discipline to achieve their goals. There are many intricate details to know about money trading stocks. Exercising control in this manner ensures your eyes are open and remain focused. When you think about whether it is possible to make money, it means you are willing to understand the process and practice methods and strategies necessary to achieve results.
Few underestimate the efforts successful traders engage in regularly to see the results they want. People fortunate enough to make money trading stocks know it is more than just luck. They take their time researching to not only understand the stock market but what actions and methods work with consistent efforts. Being successful includes knowing what steps to take and having a plan to execute them. If you want to make money in this manner, you need to have a plan that encourages doing actions that produce favorable results.
Educate yourself about trading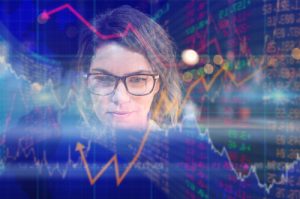 It is essential to not only learn as much as possible about stock trading but also to keep the learning process ongoing. Think about people who are successful trading stocks. Many engage in trading different stocks because they do their homework on options that offer long or short-term gains or profits. Some people blame failed investments on a lack of knowledge. Educating yourself on trading includes learning about top companies, businesses, and corporations within your industry of interest to get as much information as possible to understand what strategies are used.
Know reputable businesses providing useful information about trading stocks such as The Securities and Exchange Commission. As you get to know more about trading, you develop a stronger understanding of what is necessary to be a successful stock trader. The knowledge you acquire plays a vital role in creating trading strategies. You may learn different ways to execute a plan and learn risk management. Emotional control and practice are essential elements for implementing trading strategies.
Getting educated about trading may involve learning-related terminology used in the world of trading. Sometimes lack of understanding how to invest includes not articulating the meaning of a word or phrase. There are rules and regulations related to trading stocks to learn to ensure fairness and transparency of occurring actions and activities. You can learn more about trading stocks through reputable sources such as books and videos on the subject. You can also take online courses or work with an experienced financial adviser.
Know your financial limits
Investing in money trading stocks includes setting aside funds specifically for this purpose.  Your personal goals will give an idea of how much to set aside per pay period. Some expert traders may suggest setting aside several months or a year's worth of income. The idea is to have money to use for trading without interfering with money used toward living expenses. It gives peace of mind knowing you have money to take care of what is essential without added pressure.
Understanding what you can afford toward trading will help answer personal questions about how much to spend per trade. The price of the stock may influence which options to invest. You'll also want to learn what is necessary for record-keeping purposes when it is time to file your taxes. Activity reported on your tax returns may provide additional insight on whether your trading efforts are paying off.
Trading can be an emotional rollercoaster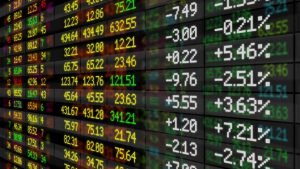 Sometimes people may not realize how emotions play a role in trading. Traders experience up and down emotions that reflect the activity of the stock market. Some deal with emotional issues because they lose money and realize they are not able to pay for necessities. For others, they lack patience, diligence, and time. It takes a serious effort to create a stable and reliable stream of income. In this case, dealing with fluctuations can take an emotional toll in the long run unless you are willing to be patient and exercise your options with consistency.
Traders want to "win" as much as possible to see the gains they want, but you know it is not always possible to get the results you want when you want them. It can be stressful engaging in day trading when you don't have a plan in place to keep your emotional well-being in check. Traders should be prepared to take a loss. It helps avoid developing the mentality of a gambler. Have an open mind approach to the market, and remember things may not happen in your favor, but you have to be okay with that.
Use your time to develop a portfolio
What kind of portfolio do you want to help you make money trading stocks? Take advantage of the time you have to work on developing a portfolio. A portfolio includes the stocks you want to trade while giving an outlook that is short or long-term, depending on the stock. As you educate yourself about the stock market you'll know which stock options to consider for your portfolio. Some may take time before they grow, so it helps to start as soon as possible by taking advantage of the time you have available.
Learn about the benefits of a diverse portfolio. People know investing in stocks carries risks with some stocks underperforming or fold. A diverse portfolio acts as a safeguard. It lets you hold on to assets when other investments fall through. Doing detailed research on different types of securities has given experienced traders another way to weather changes and corrections in the market. Many see a diverse portfolio as an essential element of stock trading because it lets you earn money across different industries.
Why hiring a professional is recommended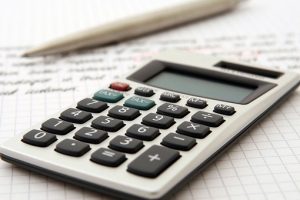 While you have the option to engage in money trading stocks on your own, there are valuable services available by financial experts such as an investment advisor or stockbroker to answer questions or address your concerns. It is normal to be curious about stock trading, and working with someone that knows the market can be an asset to your future earnings. If your goal is to earn money next year through trading stocks, you can start by getting tips and advice on how to set your plan in motion. A professional may help you feel more comfortable with making individual decisions. You'll also have someone to help you stay focused when a loss occurs.
Choosing an advisor or broker includes working with an experienced professional that can help you understand how the market works, your trading options, and how to look at potential investments. You may need to consider aspects such as their certification or job title, how they are paid either by fees or commission and the investment you want to engage. Your investment style may be a match with a professional you choose for trading. It is also possible to get a referral or recommendation from someone you know.
Learn from personal experience of others
People question whether it is possible if they can make money trading stocks because they know someone who does. Many traders get into money trading because they are influenced by people they know such as family or friends who invest in stock. Gaining useful insight from people you know that trade regularly may share what they have learned about trading. They may share losses they regret or wished they took advantage. You'll discover it requires having a unique eye for valuable assets.
Besides talking to people you know who invest in stocks, consider connecting with social groups and forums. You can find online investment groups or forums with members posting investing questions and sharing their personal experiences. Talking with others, you know that trade stock may bring attention to things to consider, such as investment scams, unscrupulous financial experts, and more. They may share practical tips they live by that have helped them achieve income goals.
Investing in the stock market is an art, and once mastered, it allows you to enjoy financial rewards and distinguished independence. Making money trading stocks is common among people who want to build financial wealth. It is important to understand options when establishing your portfolio and how to maximize gains. Getting to know the basics is a start, but it also includes understanding the risks. Once you understand best practices for trading, you'll gain further insight into how the stock market works.