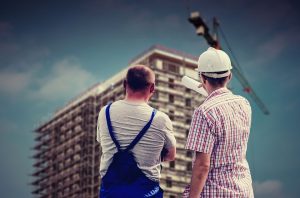 Whether you're investing in commercial property or buying a family home; you need to get the best value for your money. Every penny counts, which is why you should have as much help as possible. You'll find plenty of people willing to lend a helping hand, but the people listed below are the important ones that will help you find the best property to invest in:
Surveyor
You absolutely must have a surveyor when investing in property. They're in charge of looking at a property and seeing the condition it's in. This involves looking at hidden things like the guttering or attic insulation, etc. If there are any glaring faults, then your surveyor will find them for you.
Why do you need them to help invest in property? Most of you know why; they stop you from making a huge mistake! Without a surveyor, you could easily buy a property that has some considerable faults. You didn't notice them as you viewed it, and they were conveniently left off the property description. Now, you've bought a property and need to spend loads of money fixing it.
EMP
An EMP is an Energy Management Professional. Primarily, these people are trained in the art of energy management. Granted, that probably means nothing to you. In effect, it means they know what makes a building more energy efficient. They understand how a building uses energy and how it can improve its performance. You can find EMPs online at places like energymgmt.org – it's always crucial that you hire someone who has the actual EMP certification or they're not fully qualified!
Why do you need them to help you invest? Simply put, they can check any potential properties you're buying. In doing so, they'll tell you how energy efficient the building is, or the potential it has. You may find out that a great looking house actually has awful energy performance. As such, it will cost more to run, which eats into your investment. With an EMP, you can find the most efficient properties to maximize your money. 
A Friend / Family Member
While the other two people are professionals, the last person you need is a friend – or a family member will do. 
Why do you need them? Effectively, they serve no purpose other than to give a second opinion. They're an extra pair of eyes and ears as well, which means you should get a better view of a property as you walk around it. Plus, they can help you find the best properties as you're searching. Of course, they can also as any estate agents questions that you might not have thought of. When you do it all alone, you run the risk of missing out on a few things here and there. 
Some people try and avoid getting help because it costs money. However, hiring a surveyor and EMP will benefit you in the long run. After all, they'll help you find the best property for the best price. In turn, you get the most out of your investment.