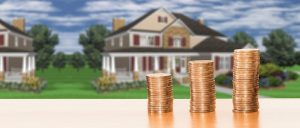 As a way to diversify your portfolio, real estate is, undoubtedly, one of the best. But these days, getting any sort of portfolio is difficult. When it comes to investing in real estate, we've got to jump through so many different hoops in order to get a down payment. And if you're looking to invest in real estate, and make a property part of your portfolio so you can rent it out, but you've still yet to acquire one property, how can you be sure that you're able to get the right one? Money talks!
Pay Off Your Debt First
It may sound blatantly obvious, but if you are looking to get a property, you need to pay off as much debt as possible. And if you've got unpaid medical bills or other outgoings in life, a rental property could possibly be a big mistake. It's important to speak to investment advisers to make sure you are going on the right path. There are organizations like National Realty Investment Advisors that you can form a working relationship with and ensuring you go the right way about things. Debt is one of the biggest obstacles to overcome. Because if you don't have the cash to pay off your debt, are you going to struggle further on down the line when you've got a property to pay for as well?
Work To Get That Down Payment
Because investment property needs a large down payment than properties that are owner-occupied, this can be a big ask. Many properties require 3% as a down payment, but you will need 20% at the very least, and as well as this, you will need a sufficient buffer. You should make some alterations to your lifestyle in order to get to this point. This isn't easy. And because 20% is such a massive amount, especially if you've got a certain property in mind, there has to be a lot of dedication towards getting this.
Calculate The Margin And Operating Expenses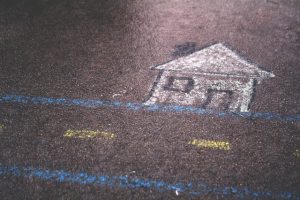 And as there are numerous operating expenses you need to think about the type of home you are buying. It's tempting to buy a fixer-upper, but this is more expensive in the long run. But when you calculate your operating expenses and your margins this has to be within a manageable amount in relation to your earnings. Maintenance costs should be around 1% of the property value on an annual basis, but operating expenses can be between 35% and 80% of your gross operating income. And this can be quite a significant amount. The real answer is to get a home that is low-cost. Naturally, the more expensive the home, the higher your expenses will be.
There are other considerations, such as the location, how much of a risk the property is in relation to how much you earn, but when it comes to investing in real estate, you can't expect to make a significant return right away. As with any investment, it's a long-term relationship. It's important for you to work with people that have the experience, so you can reap the benefits, but you will most definitely learn a lot about the process in the interim.
Latest posts by The Fortunate Investor
(see all)