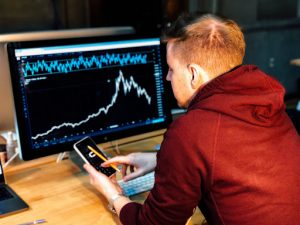 Sometimes, through joy or sadness, we find we have a lump sum of cash to use. And that is great, but instead of frittering it away on things that won't give you any return or make a real difference in your life, you should consider investing it. It might seem a bit daunting at first because unless you are in the housing market, you can't really touch your investments. You might not even see a return from them for quite some time. However, here are a few places that you can consider putting your money.
Real Estate
It is perhaps the most obvious place to put your money. Buying houses is just a smart thing to do if you can afford to get on that ladder. A smaller lump sum will work as your deposit on a property, the more significant the amount of cash that you put down, the less time it will take before you own the house outright. If you already have a home, it is always the right time to buy a second house. You could consider something to rent out rather than flip, that is why you might like to consider a turnkey property. What is a turnkey property you ask? Well, basically, it is a property that is ready to rent out immediately. There will be very little time between your purchase and making some money back.
Buying houses is something that is really caring for your cash. People will always need homes, and homes really need owners. If you have a house, buy another, if you have two, help your friends and family purchase a home. The value of the ground and the home will always be a high-value tangible asset.
Business Investments
Who doesn't want to say that they have their money invested in businesses around the globe? Not only does it sound good, but it does good, and you are pretty likely to see a return on the investment. There are many platforms now that are dedicated to hooking up investors like you with businesses that need the cash injection. You don't have to put a lot in, you can spread your investment across multiple companies if that is what you want to do. Here are a few platforms to take a look at to get you started on what is a very exciting journey:
Seedrs

Crowdcube

Kickstarter

Angel List
If it is something you are interested in, even if you don't have a lump sum, then they are still worth a look.
Stock Markets
Of course, the stock market is less like Wolf On Wall Street (although you are free to act as you please when you make some returns), and more like you sitting at your desk researching how it all works for a while. If you don't really have time, or the know how to start building your portfolio, then you can check out Robo-investors. They do all the leg work for you and present you with investment options that would be good for you. You can set how much what you want to spend, and how you feel about risk in general. So you won't find your Robo-investing software ploughing your cash into emerging markets if you have set your risk acceptance to low. They are an excellent way for you to learn how the stock markets work too.
Peer-to-Peer Lending
This probably won't see you getting rich quick, but it will see you making some money. A few popular ones are Peer Form, Prosper and Lending Club. It's up to you which one you decide to go for. P2P lending allows you to give small injections of cash to businesses that need it. And then you collect the repayment and the interest on top. The interest is more than you would get if you left the cash in the bank. A great tip here is, do your research, make sure that your money isn't going off to a bad borrower. The algorithms in the websites do all of the leg work for you, but that is no reason to get lazy. Make wise decisions, even if you do have some cash to blow.
When it comes to investments, it is very rare that you will be making quick cash – it is more important that you look at it as a long term investment and research as much as you can about any investment options before you put your money in it. And always remember if it sounds too good to be true – it probably is.