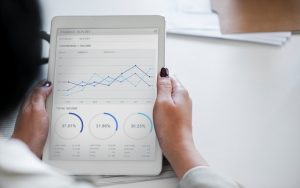 There's some value in knowing what investments are coming good now, but it's much better to know what investments are likely to pay off in the future. That way, you can put your time and energy into reading about the industries and spaces that have potential, and your money into investments that might just lead to a big pay off in the future. While there are no guarantees in this world, especially when it comes to investments, there are certain areas that are better than others. We take a look at a few below.
Robo-Advisors
Technology has done a lot of wonderful things for the world, including opening up the investment game for people with no prior experience. Robo-investors have been growing in popularity in recent years, and with good reason — they're getting ever more sophisticated and reliable. In the future, the process and algorithms will develop even further, and will allow for more steady returns. It's important that you do your own research and analysis of each company before investing your cash, however. Some charge fees for withdrawal and have high processing fees, and, of course, some have better systems than others.
Real Estate
It seems like people are forever talking about the end of the real estate market, but this is nearly always overblown. While there are, for sure, some questionable markets out there, and others may be in a bubble, the fact remains that there is only one earth, and that people are always going to need places to live. The key is to carefully look at the market trends and the overall outlook of the area in which you're looking (inc. economic growth and so on) to ensure that you're making a smart investment, and to avoid getting greedy (though this advice could also apply to virtually all investments).
New Currencies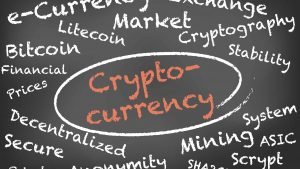 There's been a lot of hype around digital currencies, and rightly so — they might just change the world. Ten years after BitCoin was launched, it continues to dominate headlines and speculation forums. Whether it even reaches the dizzying heights that some predict or simply becomes another payment method remains to be seen. One thing is for sure, however, and that's that it won't be going away anytime soon. To get your journey started, find out where to purchase bitcoins. Buying cryptocurrencies is one of those things that can be complicated if you're not entirely sure of the process, but thankfully there are some out there that make the process straightforward.
High-Growth Technologies
If you want to invest for the future, you need to see where the world is going. What will it look like in, say, ten years? It's here where you should be making your investments. Two industries that are expected to grow significantly are AI and 3D printing. There's a chance that both of these things become as ubiquitous as the mobile phone and television, so they're worthwhile keeping an eye on.
Whatever you do, make sure you're investing sensibly, and only the money that you can afford to lose.