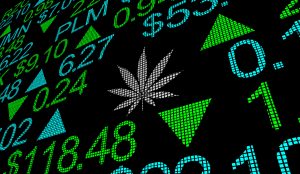 Have you heard of the new gold rush on Wall Street? It's actually a green rush of cannabis stocks. Some stocks have had big returns in just a few years for investors. Many compare it to the early .com days when Google and Amazon were affordable stocks.
Learning how to invest in cannabis stocks isn't as simple as investing in reliable blue-chip stocks. Since this is an emerging industry, people want to invest in any and every company that has to do with cannabis.
That's not a very smart investment strategy and can cause you to lose a lot of money.
Want to know more about investing in cannabis stocks?
Read on to learn more about these stocks and how you can create your own investment strategy.
Understand the Market and Products
How much do you really know about the cannabis industry? Maybe you've seen CBD products everywhere these days and think that these stocks are the next big thing.
The fact is that the cannabis industry is very dynamic and diverse. The laws and regulations around cannabis products are changing all the time. It's up to you to do your research and understand the legal implications behind products, as that will affect the stock price.
There are three main types of cannabis stocks. These companies offer something different for each investor.
Biotech Companies: These are companies that are committed to bringing products to the medical marijuana space. Some of these companies rely on developing synthetic drugs, so you want to do research before you invest.
Suppliers: You may be most familiar with these companies. These are product providers that you'll see at retail stores on online. They may deal with marijuana products directly or provide supplies to marijuana growers.
Growers: When you think of a marijuana grower, you might be thinking of a small local farmer who cultivates plants for a living. Growing marijuana is big business, especially in Canada, where marijuana has been legal since late 2018. You're likely to find Canadian stocks rather than U.S. stocks for these companies.
Research Your Options
Once you understand the market, it becomes much easier to figure out the stocks that are great investing options.
You want to take the time to do additional research on various funds and individual stocks. Look closely at market trends, competitive risks, and cash flow of companies. You want to make sure that your investment is going to hold up in the long term.
Cannabis Stocks are a Long-Term Play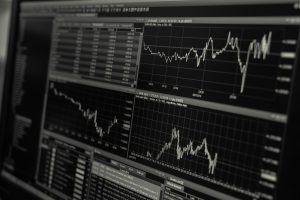 The thing about getting in on the ground floor of an industry is that it is very volatile early on. Remember the .com crash in the early 2000s? A lot of investors bought into the bubble of unprofitable companies only to see these companies go away.
You don't want to invest in cannabis stocks with short-term thinking. That won't do you any good. That's why researching companies is important. You have to find the ones with growth potential for 20 years, not just next quarter.
You'll be able to spot the next Google, Amazon and Netflix stocks of the cannabis industry when you apply a long-term approach. It takes a lot of patience and it forces you to think logically. It takes the emotion out of investing, which is critical to becoming a successful investor.
How to Invest in Cannabis
There are different types of investment vehicles for investors who want to get into cannabis stocks. You'll find everything from apps to penny stocks. Here are the ways you can invest in cannabis.
Be an Early Investor
It's rare when you come across a company that has so much potential from the very beginning. You should be on the lookout for these opportunities, though. You can be well-positioned to become an angel investor.
As an angel investor, you work with a company and provide the funding to get it started. These are very high-risk investments as these companies can burn through cash faster than you can provide it. The payoff potential can be huge, though in the form of a company sale or IPO.
An Investment App for Beginners

There are apps that help you find the right investment opportunities for cannabis socks. You want to make sure that the app you use is regulated by the Securities Exchange Commission (SEC).
Regulated apps are subject to strict guidelines when making stock recommendations. That will help you grow your investment over time.
Traditional Stock Exchanges
You might be looking for cannabis stocks on the New York Stock Exchange or NASDAQ. You'll find a few stocks listed there because marijuana is still federally illegal. However, if you look at other exchanges like Toronto's Stock Exchange or the London Stock Exchange, you'll see cannabis stocks listed there.
Over the Counter (OTC) Stocks
This is the most common place for cannabis stocks to be traded. The downside is that there isn't a lot of oversight of these stocks. That can put your investment at a greater risk. Your research into different companies becomes more important to protect your investment.
OTC stocks are also called penny stocks because the prices of the stocks tend to be very low. You can usually get a stock at less than $5 a share.
Index Traded Funds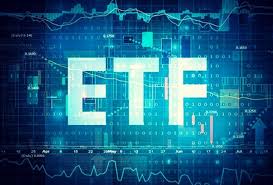 These funds are also known as ETFs. They function like mutual funds in the sense that you're pooling your money with other investors to buy stocks. That increases your purchasing power.
The difference here is that you're not investing in individual stocks but tracking different indices.
Start Investing in Cannabis Stocks
It's rare when you can get in on the early stages of an industry. You may have missed the gold rush and the tech boom, but cannabis presents a golden opportunity to investors.
It's not too hard to learn how to invest in cannabis stocks. It is important to always do your due diligence before investing. Do your research and always stay up to date on the latest changes in the industry.
Do you want more investing tips? Keep scrolling for more great articles.
Latest posts by The Fortunate Investor
(see all)