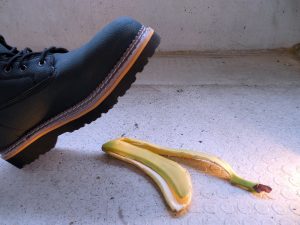 Are you thinking about growing your investment portfolio? Perhaps you have started to save substantial amounts of money and now you want to take things to the next level? How do you do this? What steps do you need to take? Well, rather than thinking in terms of what you need to do it's useful to instead think about what not to do. Unfortunately, there are a lot of issues here and problems that must be addressed. If you do not do this, then it could cause any potential investment to crumble.
Or Knowledge
You might assume that you don't need any expertise or knowledge to start investing. This is technically true and Forex is a fantastic example of this. Forex is often marketed as the investment choice for the untrained and indeed the unknowing. However, it's important to recognize that while you can invest in this without any knowledge, your chances of seeing profits are greatly reduced. Instead, it's likely that you will make mistakes that those trained will avoid.
The same is true for investing in any company or industry. If you have knowledge of a company that you are investing in, you will understand the signs of when to sell and when to buy. You will always be aware of some of the red lights that more experienced investors can spot on the market.
No Assistance
You might think that you can tackle the investments alone. While you can, this doesn't necessarily mean that you should. Indeed, there are various experts on the market who can help support you and will ensure that you find a greater ROI. For instance, an investment broker will help ensure that you find the absolute best possibilities for your money. While a financial planner, will make sure that any plans that you make do match your budgetary requirements and your long term goals.
You could even seek out help to make larger and more significant investments. For instance, rather than investing in one apartment, you can connect with a group of investors to buy a full apartment building. Greater investments will almost always lead to greater returns.
Tax Trouble
If there is one issue that new investors always slip up on it's definitely going to be tax. This is particularly true for new or exciting investments such as Bitcoin. You might be wondering how bitcoin works and the answer is actually a great deal more simple compared to the question of how you pay tax on it. That's because the laws for taxes on Bitcoin investments are not quite as clear as other possibilities on the market. So, you will need to invest in the help of an expert or even the software that will make this possibility easier to handle.
Too Good To Be True Offers
Finally, it's easy to get blindsided by fantastic offers that are seemingly too good to resist. You must avoid this at all costs because rather than real investments, these could be scams. If you're not careful, you could lose everything before you have even begun.

Latest posts by The Saving Gal
(see all)