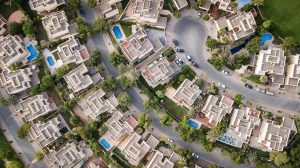 Buying a property, renovating it and selling it again quickly for a profit, seems like a fun and reliable investment opportunity, but it's not always that easy. Also known as flipping real estate, buying and selling a property quickly can be a risky investment. By selecting the right properties and renovation methods, however, you can increase your chances of making a good return. If you want to make profits from flipping real estate, check out our top tips now…
Always view the property
Buying a property without seeing it first is always going to be risky. You may be keen to grab a bargain, but it's not usually worth taking a risk on a property you haven't had a chance to inspect. In fact, you could find that structural problems or drainage issues end up costing you more than the property did! Take the time to go and see the property before you make a bid or put in an offer, and be prepared to walk away if the owners or agents don't facilitate your request.
Plan your budget carefully
Whether or not you will make a profit all depends on how much the property costs you to buy and how much it costs to renovate. As well as the purchase price of the property, make sure you factor in any transactions costs or taxes you'll need to pay as well. Knowing what your budget is before you get started is extremely important – and so is sticking to it throughout the renovation process.
Identify your end user
When you're flipping real estate, you aren't buying a property for your own personal use – you're investing to make money. Keep in mind the end user you're targeting, and make decisions based on whether the location, features and décor will appeal to them. By doing so, you can make a profit from any type of property and diversify your investment portfolio in the process.
Choose the right renovation methods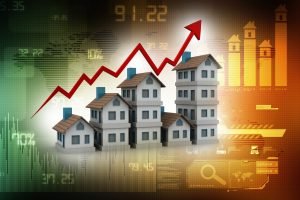 When you flip properties, the main bulk of the profit comes from the renovations you're able to carry out and the improvements you can make to the properly. However, costly renovation works will quickly eat up your budget and minimize the amount of profit you make. With cost-effective renovation options, such as stained concrete, you can enhance both the internal and external areas of any property and create a functional and visually-pleasing environment.
Find up-and-coming locations
The location of your property is as important as the property itself, so choose wisely. Neither residential or commercial property owners will want to buy properties in an undesirably or run-down area, so this could severely limit your profits when it comes time to sell. By identifying areas which are consistently improving or locations which are receiving investment, you can successfully purchase property at a relatively low price, and have it ready to sell as the market starts to rise. With a wealth of information available online, it's easy to find out which areas are likely to perform well in the future, so use this data to inform your investment strategy.