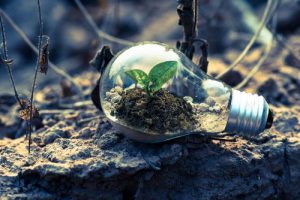 In recent decades, it has really come to light what kind of damage we have done to our environment. From 'islands' of plastic washing up in the ocean and microplastics entering the human food chain, to chemicals found in everything from hairspray to paint causing a hole in the ozone layer. Ground pollution, acid raid, deforestation- it's clear that we as a species have not been kind to planet earth. Thankfully, we're now at a stage where we're taking real steps forward, attempting to undo the problems we have caused, and find better methods for the future. And as investors we're in a position where we can truly make a difference. Want to help the earth while growing your wealth? Here's where to invest your money. 
Recyling and re-using waste products
Waste is a huge issue, and the businesses of the world produce a lot of it. It ends up in landfills, or incinerates releasing toxic chemicals that are bad for the planet. In recent years, we've all become more aware of the problems that waste is causing, and as a result, innovative new processes have been created to help with the issue. Products that are able to turn waste into re-usable materials really are the future and there are plenty of options out there these days that you can look into investing in. From beauty brands that utilise coffee grounds- a waste product that coffee shops produce by the ton- to clothing companies that use recycled plastic. You could invest in a leading briquetting manufacturer, companies that turn waste wood into logs for industrial boilers or something else entirely. Either way, the more investors can boost these kinds of businesses, the more demand is created for them which is great news for planet Earth. 
Green energy
Not only are fossil fuels incredibly bad for the environment, but they're also in limited supply. Along with governments across the world looking to cut emissions, we have to start seeking alternative ways to power our homes, businesses and vehicles. Green energy is the way forward, with many opportunities within solar, hydropower, wind and nuclear energy now being very appealing to investors. 
Pollution control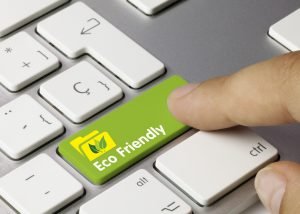 Pollution control aims to reduce greenhouse gas emissions on industrial power plants, cars and more- the pollution control industry really is on the rise with everyone from climate change scientists to politicians to the general public taking a strong interest. Every time that legislation mandates an improvement in the amount of some harmful chemical that can be released into the environment, this is the industry that responds. 
Eco friendly transportation
Researchers are working with fuel-cell technology to develop an alternative method of powering cars, and if the technology is successful then there are millions of cars and consumers eagerly waiting for it. Investing into a technology like this could be a game changer, it could literally transform the world we live in and your investment could pay off in a huge way. It might be Tesla that spring to mind when you think about electric cars, but actually there are lots of smaller companies all working on various methods and investment into this area is always going to be needed.