Want to make money on the stock market? You're not alone.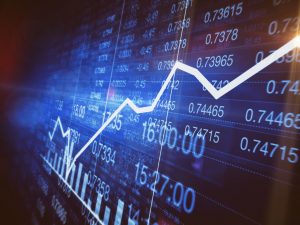 While many people find themselves drawn to the concept of day trading, the majority of today's investors would rather not give up their day job to make a couple of extra dollars on the side. After all, it takes a lot of time to become a truly successful day trader, so it does help to have another source of income available to help you out. The good news is that you don't have to give up your day job to learn how to day trade. Many of the professional day traders that speak about their experiences online only trade for up to three hours each day, before they move onto other activities. If you're considering getting started with day trading part-time, here are some of the things you'll need to know.
Trading Stocks and Futures Part Time
The asset you choose to trade on a daily basis will affect the kind of strategy you use to make money on today's market. Day traders who are invested in futures and stocks will only need to work on their portfolio between one and three hours each day, although there are plenty of people out there who do prefer to trade all day long. Most experts agree that the best possible returns for day trading happen at certain points during the day. Usually, you can see the ultimate results from your money when you trade around the opening and closing times of the stock markets. This usually means that you want to be active at 9:30 am and 4:00 pm EST each day.
Side Hustle Trading Stocks
When you're trading stocks part-time, it's probably a good idea to start focusing on the open portion of the trading market. Sit at your computer at around 9:00 am and get ready to make some initial trades. You can generally see the most volatile movement during the first thirty minutes of the day. However, if you can manage to offer up an hour, you should finish your trading at around 10:40 am.
Day Trading Later in the Day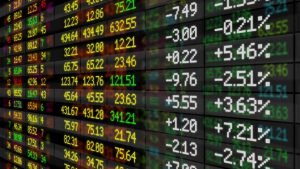 The latest you'll want to go with your day trading when you're working on the opening of the markets is around 11 am. As it starts to get closer to the lunch hour, there will be fewer opportunities available to make money, and your trades may take longer to finish too. If you have time to trade near the end and the beginning of the day, or you don't have any time on a morning to work on your portfolio, then you could consider trading between 3:30 and 4 pm when the stock market starts to end. Some day traders will close all their positions before the closing bell, at around 4 pm.
Futures And The Stock Market
The above are relevant to the stock market, but they're also appropriate for people who have an interest in trading futures too. Most of the time, the highest trading volume and action occurs in the trading market just after and before the US markets open. This is particularly true when it comes to stock-related futures.
Check out our Investing section for more tips.
Latest posts by The Fortunate Investor
(see all)