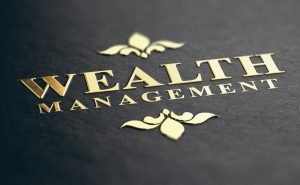 Wealth management services provide diverse solutions for affluent clients when it comes to managing their wealth.  These institutions are known for taking the time to get to know their individual clients and building their portfolios according to the clients' needs, preferences, and levels of comfort with different investments.  The portfolio is tailored to the individual within a wealth management service.
Wealth management services differ from private banks in that wealth management services usually do the investing for the clients, saving them time and minimizing their risks.  There is more diversity involved in using a wealth management service and your needs are met on a more one-on-one basis.
What is a wealth management service
A wealth management service is one that offers solutions for financial planning and specialized services like estate planning and investment management.  Typically, people who use such services have a high net worth and want to diversify their assets.
A wealth management service such as the one from Commerce Trust Company www.commercetrustcompany.com offers to both diversify and protect the wealth of their clients.
What does it do?
Wealth management services plan for the best possible investment of a client's net worth.  They may offer a range of solutions for managing your wealth.  Wealth management services may provide your regular banking services, as well as more long-term wealth solutions.  They manage retirement accounts and investments so that they present with the highest yield possible.
Estate planning is also part of what wealth management services take care of.  They follow legal procedures to help ensure that your family will inherit as much of your wealth as possible, with as little taxes and penalties being withdrawn as possible.
Wealth managers are in the practice of giving advice to their clients on what their best choice of investments might be.  Then the wealth management service places the client's money into investment opportunities which will present him with the highest yield for his investment.  This simply takes the responsibility of managing wealth off of the individual and puts in in the hands of professionals.
Who utilizes wealth management services?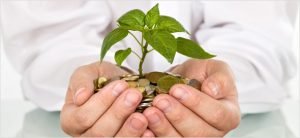 Wealth management services usually cater to high net-worth individuals.  The threshold for the amount of money they will take under their management is usually 20 million.  These individuals are the ones with the greatest need for financial advice and help with diversification of their wealth.  There is more money there than what is pertinent for an individual to try to manage on his own.
It is not always the case that someone would have to have 20 million in net worth to employ a wealth management service.  If you are wondering if this may be the right choice for you, and you are below the 20 million threshold, you would simply need to speak to different wealth management services about whether or not they would consider taking on your portfolio and helping you meet your needs.
What is the difference in private banking and wealth management?
Private banking usually defines banks that provide financial management services to people with high net worth.  Most banks prefer for you to have a portfolio of at least $100,000 before they will employ private banking solutions for you.
Private banking is usually an exclusive practice.  Banks only want to spend the amount of time and manpower necessary on individuals who are high in cash and have large accounts with them.  The goal of private banking is to protect your money.  As with wealth servicing, private banking works on a client by client basis to diversify portfolios and increase wealth.
Private banks will also help with estate planning.  Employees at these financial institutions usually spend a lot of time getting to know each client, and they seek to diversify his portfolio in a way he is comfortable with, taking his own preferences into mind when planning his financial future.
Wealth management typically involves giving advice and investing on behalf of high net-worth clients.  Wealth management companies are known to be a good option for clients who want to invest in a wide variety of funds and stocks.
Clients Preference
These companies also take into consideration the client's own preferences and choose to invest in funds and stocks with which the client feels most comfortable.  The institutions behind wealth management companies tend to be larger and more well-known than private banks.  This adds to the security of the individual employing the wealth management company.
Wealth management advisors take each client on a one-on-one basis and talk about their goals and comfort or discomfort with taking risks.  The wealth management advisor notes any investment choices the client would be uncomfortable with and makes sure to avoid them.
Then the wealth management advisor compiles an investment strategy built on the information he has received from his client.  The strategy is produced for the client's approval.  Wealth management companies are known for taking a good deal of time with each client and making sure the client's wishes are being followed.
The number one difference between private banking and wealth management companies is that private banking does not always deal with investments.  They may give advice, but they are usually not involved in the actual investment process.
A wealth management advisor, on the other hand, has taken plenty of time to get to know his client and his client's preferences and does the investing for him, saving the client time.  This is especially beneficial to clients who do not believe they have the skill-set or the time to invest on their own.
Should you use a management service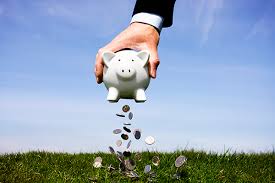 The answer to this question depends on your net worth, your own investing skills, and the time you have available to manage your own investments.  If your portfolio compiles a large amount of your net worth, you may need to employ designer strategies to capitalize on as many investments as possible.  In this situation, you may want to consider employing a management service.
If you are not a skilled investor, or if you do not have much time available to manage your investments, hiring a management service might be the proper route for you to take.  This company can advise you, make investments for you, and help you diversify your assets and your portfolio.
You can also have the peace of mind of knowing the wealth management company has your estate planning under control.  They can serve to maximize your earnings, and therefore maximize what you will be passing down to further generations.
How to choose a wealth management service
Here are five suggestions when it comes to choosing the right wealth management service for you:
Take a look at the clients they serve
Check out what services they offer
Find out what they charge to manage your money
Find out if you will be prioritized
Look at their past successes and failures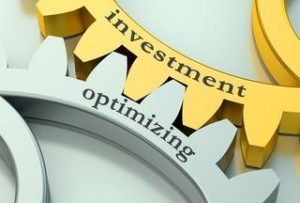 It is pertinent to see if you fall into the same category of the other clients a wealth management company is serving.  Is your portfolio similar?  Does your net worth qualify you for attention from this service?  Don't be afraid to ask questions about the dynamic of people already using the service.
Many services between wealth management companies are provided across the board, but it is wise to make sure the company you choose offers the solutions you are looking for.  Do they make investments in areas you are interested in?  Will they participate in your estate planning if you wish for them to?  Find out exactly what services the company offers.
What are the Fees?
Find out what the wealth management service is going to charge you.  You do not necessarily want to go with the least expensive option, but you do want to choose the option of the highest quality for the money you will be spending.  Find out exactly what it would cost you to use any of the wealth management services you are interested in and compare notes.  Then make the best choice for you.
Follow the track record of all of the wealth management services you are interested in.  Have they made money for their clients on a steady basis?  Has there been any scandal or poor decision-making reflected in the news?  Put simply, maybe you should go with the company with the best track record.
While wealth management services provide a wide range of solutions, they are primarily known for offering banking services, investment solutions, and estate planning.  They serve to maximize the amount of money a person can add to his wealth and the amount of money he can pass down to generations to come by employing the best financial practices available.
Employing a management service is a good idea for people who do not have the time or the skills to manage their own investing.  This is also a good solution if someone is simply uncomfortable investing for themselves.  Using a wealth management company is a measure of protection for a client's money and all of his assets.