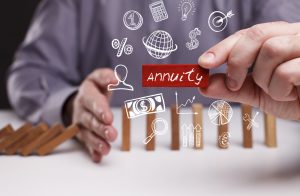 Accidental injuries are the third leading cause of death in the United States. For the thousands of people that die due to injury every year, millions survive their trauma but find themselves unable to support their livelihoods due to resulting disabilities.
In these cases (and in other legal matters) victims take their concerns to court and are sometimes awarded an annuity. If you're receiving an annuity and would prefer a lump payment, stop Googling "sell structured settlement" and keep reading.
Below, our team breaks down what it means to trade your month-to-month settlement for a lump sum, how the process works and if selling is a good idea.
Why Sell Structured Settlement / Annuities?
For the uninitiated, a structured settlement or annuity is cash that's distributed to a victim after a successful claim for damages is made. Where in some cases, you'd receive your compensation in one lump sum, annuities pay victims a small monthly stipend over the course of years.
People that prefer to get all of their money at once sometimes sell their monthly payments to buyers at a discounted rate in exchange for a single payment per their preferences.
What Does the Selling Process Look Like?
Most people that look up "sell structured settlement" are confused as to how the selling process works. Fortunately, trading your monthly payments for a lump sum isn't as difficult as most believe that it is.
As a first step, you'll find a company that buys structured settlements. There are plenty of these organizations out there so you shouldn't have any trouble locating one.
Each company that offers to buy your settlement will quote you varying amounts of money that are usually 10% to 15% lower than what the cumulative total of your monthly payments is worth. When you find an offer that you like, you accept it, get a judge to approve the sale and receive your lump sum from your buyer.
Should You Sell Your Settlement?
We appreciate that it's nice to have the money that's owed to you sitting in your bank account. Is having cash-on-hand really worth a 10%+ fee on your total settlement amount though?
Only you know the answer to that question.
In general, if you don't need cash now, it's best to stick with your monthly payments. Doing so will help control your spending and ensure that you're able to use your money to focus on caring for your needs as opposed to splurging.
Summarizing Our Thoughts on Selling Your Annuity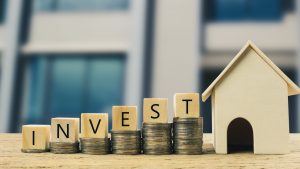 Annuities or structured settlements exist to help reduce a plaintiff's payment burdens. They also help victims better manage their money. When immediate needs arise though (a baby being born, a mortgage past-due, etc.) it might make sense to convert your annuity to cash.
Think critically on whether or not an annuity for cash swap makes sense to you. If it does, proceed with confidence in whichever direction you choose to go in with your financial future.
For more advice on all things money, read the newest articles right here on our finance-centric site!
Latest posts by The Fortunate Investor
(see all)