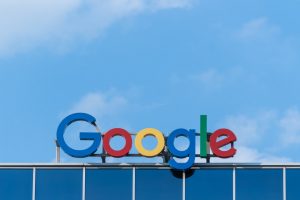 Are you looking to join the 52 percent of Americans who own stocks?
If yes, you're just about to make a smart move. Investing in the stock market is an ideal way to grow your money since stocks generally tend to increase in value over time. It's also an opportunity to diversify your portfolio and earn a periodic dividend income
However, the success of your investment plan will depend on the companies you choose to invest in. Publicly traded companies, especially the popular ones, are usually a safe bet.
Interested in investing in a well-known public company? Here are your options:
Apple Inc.
Apple Inc. was founded by Steve Jobs, Ronald Wayne, and Steve Wozniak in 1976 in Cupertino, California. It's most popular products include the iPhone, iPad, Apple Watch and Macintosh computers.
Apple was the first publicly traded company to cross $1 trillion in value. Its shares presently hover around $170, having peaked to $230 in late 2018.
Although the company is facing declining iPhone sales especially in Asia, it still remains the largest company by revenue. If anything, right now is the best time to buy some shares.
Amazon
Founded by Jeff Bezos in 1994 and headquartered in Seattle, Washington, Amazon is one of the world's most valuable companies. It's the second company to reach a $1 trillion market valuation.
Amazon's core business is ecommerce, but it also focuses on artificial intelligence, cloud computing, and other related technology services.
10 years ago, purchasing a single share of Amazon would have cost you about 80 bucks. Today, you've to fork out more than $1,500 per share.
Alphabet Inc. (Google)
Alphabet Inc., Google's parent company, was born in October 2015 through a corporate restructuring. Larry Page and Sergey Brin are the founders.
As a result of the restructuring, Google no longer trades as a public company. If you're interested in Google stock price you now have to look up Alphabet's stock price, which is currently slightly over $1,100.
Either way, the Mountain View-based giant is an attractive company to invest in. Being the world's second largest internet company by revenue, you can rest assured your money will keep growing.
Facebook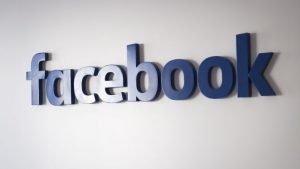 Facebook's story is well told. Founded in a Harvard dorm room by five students, among them Mark Zuckerberg and Chris Hughes, the social network has morphed into a massive corporation.
With over 2 billion monthly active users and consistently pulling in billions in annual revenue, Facebook is a stock investor's dream. When it went public in May 2012, it had a market capitalization of $100 billion. Today, the company's valuation is over $500 billion.
Price per share peaked to $217 in July 2018.
Get a Share of These Publicly Traded Companies
As a prospective stock investor, you want to put your money in stocks that guarantee the best returns. A safer strategy is to buy shares in America's most well known publicly traded companies, such as the ones listed above.
All the best and be sure to explore our site for more tips on how to invest your money.
Latest posts by The Fortunate Investor
(see all)