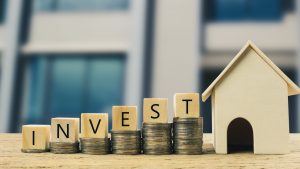 Savvy investors know that real estate is the way to build a strong portfolio. But many of the best real estate investments can be found by looking beyond the basics and checking out overseas options.
Buying real estate in a foreign country isn't a passive investment, though. You need to ensure that you are able to take an active role in choosing the property and visiting it regularly.
If you are able to handle the hands-on necessities, there are many reasons why foreign real estate purchases are lucrative.
8 Pros to Owning Your Piece of the Foreign Land
Your property is safer. Offshore property and other assets are protected better than your residential bank accounts. If your assets are being calculated or you are sued, it's harder to gain access to foreign property.
Vacation is more affordable. When you already own property in the country where you want to travel, the costs are offset through your vacation savings. You won't need a hotel, you'll know the area better, and you'll have a full house with your own amenities. A real estate investment in London or other touristy cities really pays for itself.
Your portfolio is stronger. A diversified portfolio includes stocks, bonds, property, and other investments that can carry each other when one drops. Moving that diversity to other countries enhances your portfolio.
The cost of living may be cheaper. Depending on where your real estate is purchased, you may find it less expensive to live or travel there. The currency in other countries compared to the U.S. dollar is often worth less, so your funds will carry you further when you head to your new real estate.
You can rent your property while you are home. Even if having a second home in another country isn't a priority for you, that rental income can mean your property pays for itself. Purchasing an inexpensive piece of real estate in a country with a low cost of living and land means that you have tangible assets that generate a regular income stream for you beyond your initial investment.
Consider dual or foreign residency options. If you already own property in another country, you may be eligible for a residency visa or possibly even full residency if you decide to move there.
Your horizons will expand. Both figuratively and literally, visiting and purchasing land outside of your home country expands your horizon. You will learn the culture of the new land your property sits in, travel more frequently, get to know the locals, and appreciate the differences between your homeland and your new one.
You can save money. If you visit your property, you can deduct the costs of your travel from your taxes.
It's a Smart Investment on All Angles
From the positive aspects of your own personal enjoyment to the smart business sense of diversifying your portfolio and buffering your tax costs, foreign real estate is an investment for the savvy business owner.