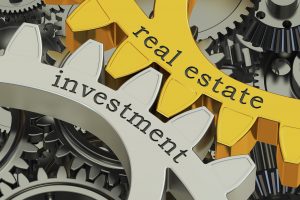 Well, it goes without saying that real estate is one of the leading businesses these days and there is no denial of the fact that the benefits of investing in this business outweigh the costs. You, as a real estate investor, could be earning a steady income throughout your life!
Whether you are someone who is tired of doing the 9-5 job, or someone who wants to save for retirement, you can be assured that by investing in real estate, you are much closer to achieving your financial goals than you might think. All it takes is just one rental property to establish your source of constant income for the long haul.
This and the following years seem pretty promising for the new investors and this business could definitely earn you high returns. The real estate market these days is in a flourishing position and this tip-top condition of the market can make you a successful businessman of this race if you work for hand and at the right locations.
Below are some benefits of investing in real estate that might convince you to step into this business.
Source of Steady Income
There is no rocket science in arriving at the concussion that the majority of people invest in real estate business for a steady flow of cash in the form of rental income. This passive income is actually a big incentive to head start you to buy your first rental property. It all depends on the location, and if you have fortunately chosen that right, then my friend, be prepared to welcome a fancy amount every month on the side. The best part is that you can invest in multiple properties at the same time to increase your positive cash flow and of course diversify your real estate portfolio.
A Long Term Financial Security
Yet another perk of investing in this business- Long term financial security for the investors! By owning a rental property, you can be assured that you won't lose money, because even though the market can be down at some point, it's definitely going to lift up later. Land and buildings are appreciating assets, and if bought at the right location, can give you a lifetime income. You can search for guide to property investment in Australia if you are thinking about investing in this business.
No Worries About Mortgage Payments
Tenants are one of the biggest advantages of having a rental property. For e.g., you have a tenant who is paying you rent that is more than or equal to the mortgage. In either situation, you are at benefit, because indirectly, it's your tenant who is paying your mortgage. This is why it is also extremely important to keep your tenants happy. It is advised to address their issues promptly and make frequent visits to them.
So what are you waiting for? Start searching for good property locations and change your life for the better!