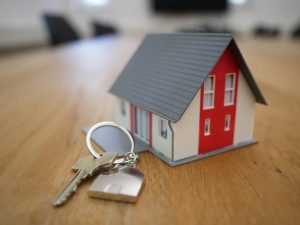 The world of property is both a daunting prospect and an exciting one. It's exciting because of the possibilities that could come out of it. You could enter this game and amass a genuinely outrageous amount of money both passively and actively. The daunting aspect is spawned from the idea of risk and the unknown. 
Like most things in life, you need to consider a few things before you engage in real estate. You can't just instinctively hop in and hope for the best. Well, you could if you wanted to, but diving into something straight away is likely to end badly. Before jumping into the world of property and real estate, you might have to ask yourself a few questions because it's a big commitment and may affect more than just yourself. Let's take a little look at what you should think about before entering the realm.   
Do I Have A Plan Of Action?
You've got to take time out before any big move to plan things out. Whether you're looking to simple buy-to-let, or whether you're looking to start a new career and build something big. You have to get everything clearly written down in front of you so that you know what you're working with. You'll have to speak with the right people in order to get the info you need for this kind of thing. Even if you're just looking for a place that you can then rent out to willing tenants, you can't just breeze through it. It is a business, after all, so you have to treat it like one.  
How Much Do I Actually Know?  
You're not going to begin anything in a professional and occupational sense without knowing what you're doing. Knowledge is a requirement for you to even get off the ground. There are going to be lots of courses and classes near that you can teach you anything from the basics to the advanced stuff. Qualifications will act as keys as you make your way through these doors of progress. You could also speak with agents and the companies they work for, like this Real Estate Consulting firm, if you want some added advice or guidance. You'll want to pack as much knowledge and prowess into that brain as possible before you make moves.    
Am I Fully Committed?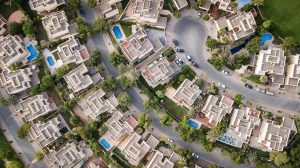 If your hearts not fully in it, then perhaps it's not the right time yet. You need to be able to enjoy the journey – it's not just about earning the bucks at the end of it all. It's going to take up quite a bit of your life as it's a big project – are you willing to commit to something like this? If so, that's brilliant! But just keep in mind the hard work, money, and time that this will take. 
How Well Do I Know The Areas?
Of course, the well-known saying in this business is 'location, location, location.' That applies to more than just the value of a house. You need to know the area or areas that you're going to be covering. It's all well and good being a wonderful salesman, decorator, and business person, but these little pieces of location info are vital.
Latest posts by The Fortunate Investor
(see all)