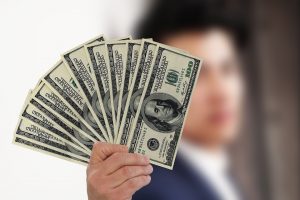 How many times have you looked at the rich (and possibly famous), and wished you could have what they do? From fancy cars to luxury mansions, their life seems like the dream, while yours pales in comparison.
We can all become a little envious, but there are ways to get rich. But as we suggested in the title, sometimes we need to think realistically. While it is possible to win big on the lottery, become a YouTube sensation, and earn millions starring in movies or playing sports at competition level, these are unrealistic ways to get rich for the majority of us. We aren't trying to put you off from any of these things, but if you rely on these methods, the chances of you becoming rich may be slim.
So, being realistic then, you might want to consider the following ways to get rich in your lifetime.
#1: Consider investing or trading
Investing and trading in stocks, shares, and cryptocurrencies, aren't a guaranteed way to become rich – there are risks involved – but this is the most popular way to make your fortune. Still, there are ways to mitigate any risks. Investing and margin trading in small amounts can still afford you the possibility of becoming rich over time, and even if you do make a bad investment, you won't bankrupt yourself if you didn't put down the big bucks initially. Practicing on the demo tools on investment sites is a good idea too, as you can practice investing and trading before parting with your cash. And some trading platforms, such as the Bitcoin Revolution, use advanced software tools to help traders make good decisions. Check the Bitcoin Revolution review site to find out more. We have a wealth of articles about investing on our site, so head to our investment section to find out more.
#2: Invest in real-estate
A more concrete (literally) way to invest your money than stocks and shares, you could become a property millionaire if you make some savvy investments. Again, there are risks. Buying a property in an unpopular location, or buying a money-pit of a property might cost you in the long-term, but you can minimize any risks by doing your research first, and by diversifying your property portfolio rather than putting all of your eggs in one basket with only one property. As with any investment, you won't get rich overnight, but when you start to raise a profitable income, you might be able to give up work early and concentrate all of your time on real-estate as a business to improve your chances of making your fortune.
#3: Think about your career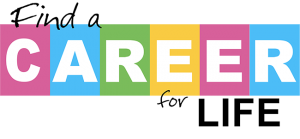 Finally, the reason many of us don't become rich is because we are trapped in careers that don't afford us the possibility to do so. If you don't have a lot of money left after paying your household bills each month, then it might be worth thinking of a career change. According to CNBC, these are the highest paid careers in 2019. Have a look at the article, and if any of them spark an interest in you, perhaps now is the time to go back to school to retrain. Alternatively, you might want to think about taking on a second job or setting yourself up with a side-business to improve your finances each month. You might then invest this money into a high-interest savings account or into one of the avenues we mentioned previously to give your money the opportunity to grow.
Finally
You might win big on the lottery, and your YouTube channel might become viral. You may well become rich relatively quickly, and that's great! However, consider the more realistic avenues available to you as well if you want a better chance of making a fortune in your lifetime.