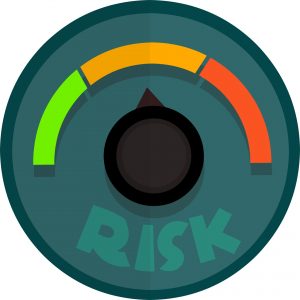 While it seems like the stock market hits a record high every week, the reality is that no investment is devoid of risk. But being risk-averse doesn't mean that you need to keep your money on the sidelines. The best investors know how to identify risk and mitigate it. This way they can reduce the downside in every position they take. With that in mind, here are five ways to invest without risking everything.
1) Savings Accounts
Yes, this is a very old-school approach and yes, savings accounts aren't really investing. But you need to get in the habit of saving money if you want to be an investor. As such, having a savings account – even it if yields less than two percent per year – is a good start.
A plus to having a saving account is that most are insured by the FDIC. Think of this as an insurance policy on your money as the government will repay depositors if the bank ever runs into a problem.
Savings accounts could end up costing you money over time. This is due to inflation. Even though $100 will always be $100, what it can buy erodes over time. This is due to inflation and it is the main reason why keeping your money in your mattress is not an investment strategy.
2) Treasury Bonds
While considered a boring investment vehicle, just about every professional investor has allocated a portion of their portfolio to U.S. Treasury Bonds. The reasons are simple, not only is the U.S. Dollar the reserve currency of the global economy but along with gold is it also a haven when markets are uncertain.
However, the same reasons why treasury bonds are so popular also mean that they will tend to yield a lower return compared to other investment vehicles. This is due to the way bonds work – when demand goes up, the yield goes down.
Even with the limited returns, treasury bonds are a safe investment and depending on your investment may play a key role in your portfolio management strategy.
3) Real Estate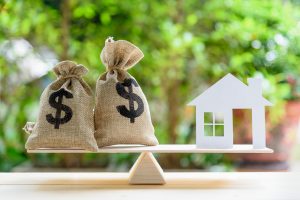 As the saying goes: buy land, as they aren't making any more. While this might be an overly simplistic explanation, certain types of real estate investing do tend to be largely without risk. For example, many people though real estate prices would continue to climb in the lead up to the Sub Prime Crisis in 2008, but as we know they didn't.
As such, you want to take the same care when considering a real estate opportunity as you would with any investment. This can take a lot of time and for this reason, investors often turn to a wholesale investment brokerage company to identify the best opportunities in
their area. These brokerages can also be used to help sell a property as they also have active lists of investors who are currently in the market.
4) Exchange Traded Funds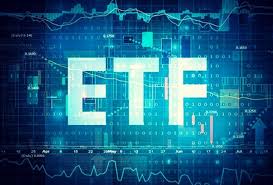 While some will extol the pros of investing in the stock market, the reality is that investing individual stocks requires a lot of time and energy. For starters, you will need to be able to understand financial statements – including the notes which accompany reports from large companies – and then develop a trading model.
Does this sound like a lot of work? It is, and it turns out there is a better way – exchange traded funds (ETFs). While these are traded like stocks, they are made up of underlying assets, such as the stocks of the exchange where the fund is traded.
A few of the reasons why ETFs have become popular is that it takes much of the guesswork out of investing, as well as helping to reduce risk, and lastly the fees for these funds can be lower than other investment vehicles.
Just keep in mind that these funds are traded and as such can go up and down as the broader market moves. As such, buying into an ETF while the market is falling might not be the best approach. This is not to say you should buy the highs. Rather, don't try to call the bottom and wait for the fund to start to recover before jumping in.
5) Dividend-Paying Stocks
One more way to invest without risking everything is dividend-paying stocks. On the plus side, these companies tend to be large and very stable – at least in the short-term. However, dividend-paying stocks tend to be in high demand and as such you will have to pay to own shares in these companies. So, if you are looking to invest with the promise of regular income, then dividend-paying stocks are the way to go.