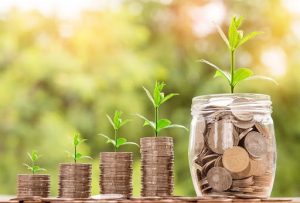 It can at times feel as if it's "all been done before." When you're burning with ambition but can't quite seem to find the gap in the market that inspires you.
This is usually down to not being able to recognize unique or non-traditional forms of investing. We all want a seat at the table where we can talk about  "hedge funds" and "public-private equity," and all of that's great if that's where you're headed. But if you're just the average Joe who wants his money to work a little harder for him, it can get infinitely more tricky.
Typically, when we want to know what's going on in the American investment market, we (try) to read and understand what the indicators tell us, like the NASDAQ or the London Stock Exchange.
But advances in technology and the deregulation of many markets worldwide have never made it easier to start investing and often in places you might not have thought about before.
But we want you to look at two different forms of investing that, while entirely foreign, should still pique your interest.
PEER TO PEER LENDING
In the aftermath of the financial credit crunch where traditional lines of credit call but dried up, companies still had to find ways of accessing money – and fast. This gave rise to peer-to-peer lending, and it's been taking off in the United States and around the world in a big way ever since.
It works pretty simply: platforms attract start-ups who need money or businesses who need venture or operating capital loans but can't get access from traditional banks. So, various media have made it easy for investors to invest in the platform, lending their money to vetted and screened businesses. Returns are higher than regular financial investing, and depending on the platform you use; the risk is relatively well managed.  US News recently ran an article on the best peer-to-peer media, and you can read more about that here.
SOCIAL MEDIA
The perception has been created that you need a 1M dollars before you can even think about investing in the different types of social media companies out there – and in some cases, you may be (a little bit) right. But that shouldn't stop you from at least starting a small portfolio.  If you have $10 000 to invest, then maybe Facebook isn't where you should begin, but other companies get you rolling – and get you rolling relatively safely.
Of course, there are creative ways that you can buy into the extensive branded stocks by creating investing syndicates with peers, family, and friends that instantly give you more buying power – but be sure and get solid advice from a broker and their legal teams first.
ALWAYS FIND THAT "ONE" THING
We'll leave you with a little more inspiration today; take a look at this company. Right now, we're pretty sure the words going through your mind are "who would have to thunk it?" and that's precisely what we need you to think. Perhaps it's time to invest in some septic tanks, 'eh?