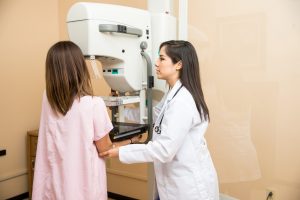 Breast cancer is the most common form of cancer in women, comprising around 25% of female cancer cases. As such, it's recommended that women get annually screened for breast cancer from the ages of 40 and up.
Unfortunately, for some women, this isn't financially viable. After all, mammograms cost money, and a good portion of women are unable to afford them.
What you might be surprised to hear, however, is that, if you look hard enough, you can find a free or low cost mammogram near you. Need help doing so? This article has you covered.
The Importance of Mammograms
As was noted above, 25% of female cancer cases involve breast cancer, particularly. Over the course of an 80-year life, a woman has a 1-in-8 chance of taking on the disease. In other words, it's fairly common.
The good news is that if it's caught early in its existence, breast cancer can usually be eliminated completely. These factors highlight the importance of getting regular mammograms.
Regular mammograms will detect this common cancer before it's become a substantial problem, allowing for the best chance at recovery.
The American Cancer Society provides guidelines on when women should start getting mammograms.
Women from the ages of 40 to 44 have the choice to get them yearly. Women from the ages of 45 to 54 are highly urged to get them every year. From the ages of 55 and up, women are recommended to get mammograms every two years.
Getting a mammogram is a small task which could literally save one's life. For this reason, you should do everything in your power to get one.
Mammograms vs MRIs
While mammograms are the standard for detecting breast cancer in women, they're not the only tests available. Another test which is sometimes used is the MRI (Magnetic Resonance Imaging) test. Now, the question you might have is, what are the differences between the two?
Well, for one, the mammogram is cheaper than the MRI. This is one of the reasons that it has become the standard in proactive breast cancer screenings.
For two, the mammogram is less extensive than the MRI. This is to say that, in terms of detection, the MRI can find tumors that a mammogram can't find.
And for three, the mammogram delivers fewer false-positives. In other words, it's less likely to show cancer when cancer doesn't actually exist.
Both tests have their place, but for the average woman, the mammogram is the standard option. MRIs are generally only used after cancer cells are already known to exist within the body. Read more about mammography now.
Do Doctors Provide Low-Cost Mammograms?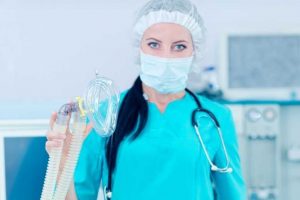 Now, considering the importance of regular mammograms, one can only assume that doctors provide them at affordable costs, right? Unfortunately, not necessarily.
Mammograms can run the gamut from $75 to $200, prices that are unaffordable for those without any expendable income. Matters are even worse for those women without health insurance.
If you're not insured, and if you're not covered by Medicare or Medicaid, you might have to pay for a mammogram out-of-pocket. Note, however, that under the Affordable Care Act, insured women of 40 and older are guaranteed no-cost mammograms. This is true regardless of whether they use private insurance, Medicare, or Medicaid.
Finding a Low Cost Mammogram
So, let's say that you are uninsured. What can you do to get a free or low-cost mammogram? There are a few options available, all of which will be discussed below.
The National Breast Cancer Foundation
One of the best resources to utilize when looking for low-cost mammograms is the National Breast Cancer Foundation. This organization has partnerships with a bevy of healthcare facilities throughout the US, ensuring that all women are able to get their mammograms on a consistent basis.
Browse the organization's map of partnering hospitals now.
The National Breast and Cervical Cancer Early Detection Program
If you're uninsured and live at less than 250% of the national poverty level, you can obtain a mammogram through the National Breast and Cervical Cancer Early Detection Program. This organization provides not only free mammograms but from pap tests and HPV tests as well.
Regardless of where you live in the United States, if you meet the financial qualification and are between the ages of 40 and 64, the NBCCEDP can help you.
The Susan G. Komen Foundation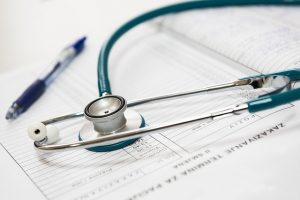 Another option to consider when looking for low-cost mammograms is to call up the Susan G. Komen Foundation. This foundation is dedicated to combating breast cancer throughout the United States and does everything in its power to offer low-cost screenings to women everywhere.
If you aren't assisted by the above-reviewed organizations, you should give the Komen Foundation a call. They will do their best to keep your expenses low.
YWCA
The YWCA or Young Women's Christian Association offers assistance with mammograms as well. If you're in need of a low-cost mammogram, you should speak with your local chapter. They will do their best to find something appropriate for your circumstances.
Select Imaging Centers
During Breast Cancer Awareness Month (October), select imaging centers throughout the country will offer low-cost mammograms. Our advice is to look up imaging centers in your area and ask whether they ever reduce the rates on their screenings. In all likelihood, you will have some luck.
Find More Money-Saving Tips Now
As you can see, there are options available for a low cost mammogram. The key is to call up the organizations reviewed above and inquire as to whether they can accommodate your budget. Chances are, there will be at least one organization that can help you.
Looking for more money-saving tips? You can find them right here at the Fortunate Investor. We have tips on everything from making money online to getting out of debt and more.
Browse our other articles now!

Latest posts by The Saving Gal
(see all)