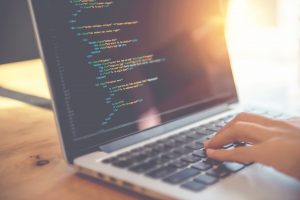 In the USA, a software developer can expect to earn around $102,370.
However, not all software developers will earn that much, and your salary could be much lower than that. This is especially the case if you're the product of a coding bootcamp, as not all bootcamps do a good job of training their students.
This post will give you some insight into what your salary after coding bootcamp might look like. If you're looking to attend a bootcamp, you'll soon learn how you can maximize your odds of becoming a high earner, once you graduate.
Let's begin!
What Did You Learn?
You'll tend to find that your salary will vary a lot, depending on what you learned at a coding bootcamp.
For instance, if you just learned basic HTML and CSS, then you might not earn that much. However, if you learned a lot about JavaScript, you may be able to earn a lot more, as you'll be able to secure a specialist role as a front end developer.
Following this, you should always look at the hiring requirements in your chosen area, for a given role, before joining a coding bootcamp.
You then need to keep this information in mind when joining a bootcamp.
You may notice that there's a large difference between the curriculum of the coding bootcamp, and what companies are looking for. If that's the case, you should consider joining another coding bootcamp.
Showcase Your Abilities
If you want to stand out from everyone else, you need to think about how you can showcase your skills.
The best way to do this is by building some side projects that actually solve a problem. In doing so, you can give potential employers the chance to learn more about your abilities.
Now, the kind of projects you build will depend on the kinds of roles you want to secure. So, if you want to land a front end role, then you need to think about building a website that showcases your HTML, CSS, and JavaScript skills.
But if you want to land a backend role, you need to build something that makes use of Java, Python, or C++.
You Can Always Upgrade Your Skills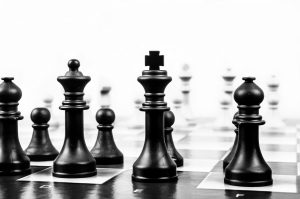 It's worth noting that you can always upgrade your skills after attending a coding bootcamp. After all, once you learn the fundamentals of coding, it becomes a lot easier to learn a new programming language.
If you want to learn a new programming language, you'll find that there are plenty of videos on YouTube that'll help you level up. You can also use platforms like Udemy or Udacity, to find courses based on a particular programming language.
If you're not sure which programming language you should learn more about, consider looking at what employers are after. So, if you notice that a lot of employers are looking for people that understand 'React' – then that's what you should probably learn.
Your Salary After Coding Bootcamp – Will It Be Any Good?
The suggestions in this post should help you increase your chances of a high salary after coding bootcamp.
It's worth noting that experience can play a big role when it comes to your salary.
So, if your first role doesn't pay that well, it's not too much of a concern. After a few years, you'll no longer be a junior developer, and you can then earn a lot more.
You should also focus on improving your skills as much as you can. After all, the greater your skills as a developer, the more you can demand during salary negotiations.
Do you have any tips on earning a high salary, after attending a coding bootcamp? If you do, please share your ideas in the comments section below.