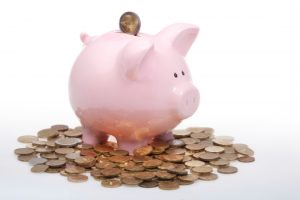 Saving up for things can be a long and slow process. However, there are ways to become a speedier saver. By speeding up the process, you could be more motivated to meet your savings goals whether it's designer clothes or a down payment on a house. Here are just eight tips to help you save money faster.
Shop around for a high interest savings account
Putting your money in a high interest savings account will help you to save up money faster. Every bank has its own high interest option – it's worth comparing these to find the best option. On top of brick-and-mortar banks, you should consider online banks, which can sometimes have higher interest savers.
High interest accounts may come with conditions, which you should consider before choosing an account. For instance, you may have to contribute a minimum amount each month to get the interest rates or there may have to be a minimum balance in the account before you can start receiving these interest rates.
Consider restricting withdrawal access
Some accounts may have restricted access when it comes to withdrawing money. This can be a good thing if you're trying to save up money and are worried you may be tempted to dip into your savings for other purposes.
In the case of some high interest accounts, withdrawing money could stop you receiving interest that month. If this isn't enough of an incentive, then you could consider asking to lock withdrawals for a certain period.
You could also get someone else to open the account so that only they can withdraw the money – they may be able to say no if you try to dip into it early.
Consider other options to savings accounts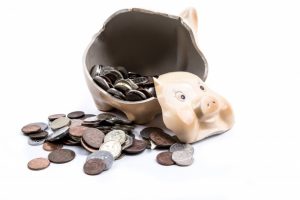 A savings account may not be the only option. You could also try putting your money into bonds, which may have higher interest rates, but may require a large minimum investment. This could include government bonds or company bonds.
You could also try CDs (Certificates of Deposit). These can have much higher interest rates than savings accounts, but you generally can't access your money within a certain period without paying a fee. There are CDs out there with short maturity dates for fast saving (although long-term maturity dates may earn you a lot more interest).
Peer to peer lending could be another option. This involves lending someone money as a loan – you then get paid back the money with interest. Opting for a short-term loan could allow you to get repayments over a shorter period of time, but you may earn less money in interest.
With many of these investment options, you won't be able to keep contributing money, so you may want to save up money alongside these investments.
Make cutbacks you can keep up
By making cutbacks to your spending, you'll have more disposable income to throw into your savings. Most people aren't very good at cutting back, because they choose to make cutbacks that they cannot keep up.
Set a strict budget, but allow some room for luxuries, otherwise you're likely to give in early. For instance, rather than vowing to not have any takeouts, allow yourself one takeout per month.
Focus on earning more
Of course, there's another way to create more disposable income and that is to focus on earning more rather than making cutbacks. There are lots of ways to improve your earning potential, some of which may involve making investments, but they could allow you to take in a greater income in the future. This could make saving less of a struggle.
A few ways to make some extra income could include selling unused possessions, taking up odd jobs online, answering online surveys or simply asking for a pay rise at work. You can find plenty more ways to earn extra money on this site.
Throw unexpected earnings at your savings
There are times when we may get lucky and earn money we weren't expecting. This could include getting money for your birthday, winning money in a competition, getting a bonus at work or getting a tax rebate.
The temptation when finding this extra money is to spend it straight away, but if you want to reach your savings goals faster, you could do better to put this money into your savings account. It's money you won't miss because you never knew you were going to earn it in the first place.
Start saving your spare change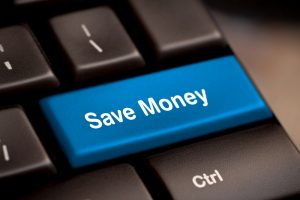 It could also be healthy to get into a habit of saving your spare change. You could try putting every dollar you get into a jar or a piggy bank – this could help to go towards your overall savings. You may be surprised by how much you save alone just from spare change. Consider using a container that's not easily accessible without breaking it open as this will stop you from dipping into it.
Don't take out a lot of cash? You may be able to still save small amounts on your card by using money-saving apps. These apps round up every purchase to the nearest dollar and put the leftover change into a savings account – so it's just like having a piggy bank that earns interest.
Consider whether you can save up with someone else
There may be some goals that you can save up for with the help of somebody else. This is popular with couples who may have joint goals such as buying a house or a new TV. You'll save up much more quickly by both contributing money to the same cause.